OEM BMW E30 Steering Wheel options:
Below are the steering wheel options offered on all BMW E30 models throughout its production run from 1982 - 1994. Only one steering wheel design was used for airbag equipped models. The remaining five offerings were all non airbag equipped models. The Mtech 1 steering wheel was offered in two diameters, 370mm and 385mm. The 370mm wheel options is more rare, therefore more desirable.
It is important to note if you are switching from an airbag wheel to a non airbag wheel (or vise versa), the turn indicator and wiper stalks are different. The airbag steering wheels sit further away from the stalk mounting points, thus have a different bend in the stalks to bring the stalks closer to the wheel. If you want to swap steering wheels from airbag to non, ensure to switch the stalks that match the wheel type to ensure proper offset distance. A non airbag wheel with airbag stalks will be closer and your hand will likely interfere with the stalks when turning the steering wheel.
BMW E30 reference quick links:
✔ Learn how to remove a non airbag BMW steering wheel HERE
✔ Sloppy BMW E30 steering feel? Learn the 5 minute fix HERE
✔ Replace your worn, lost Mtech 1 steering wheel badge HERE
✔ Make sure to check out our entire E30 quick reference guide on tips and tricks HERE
If you are able to offer a reliable source on any missing information below, please click the "CONTACT US" button on the bottom of this page.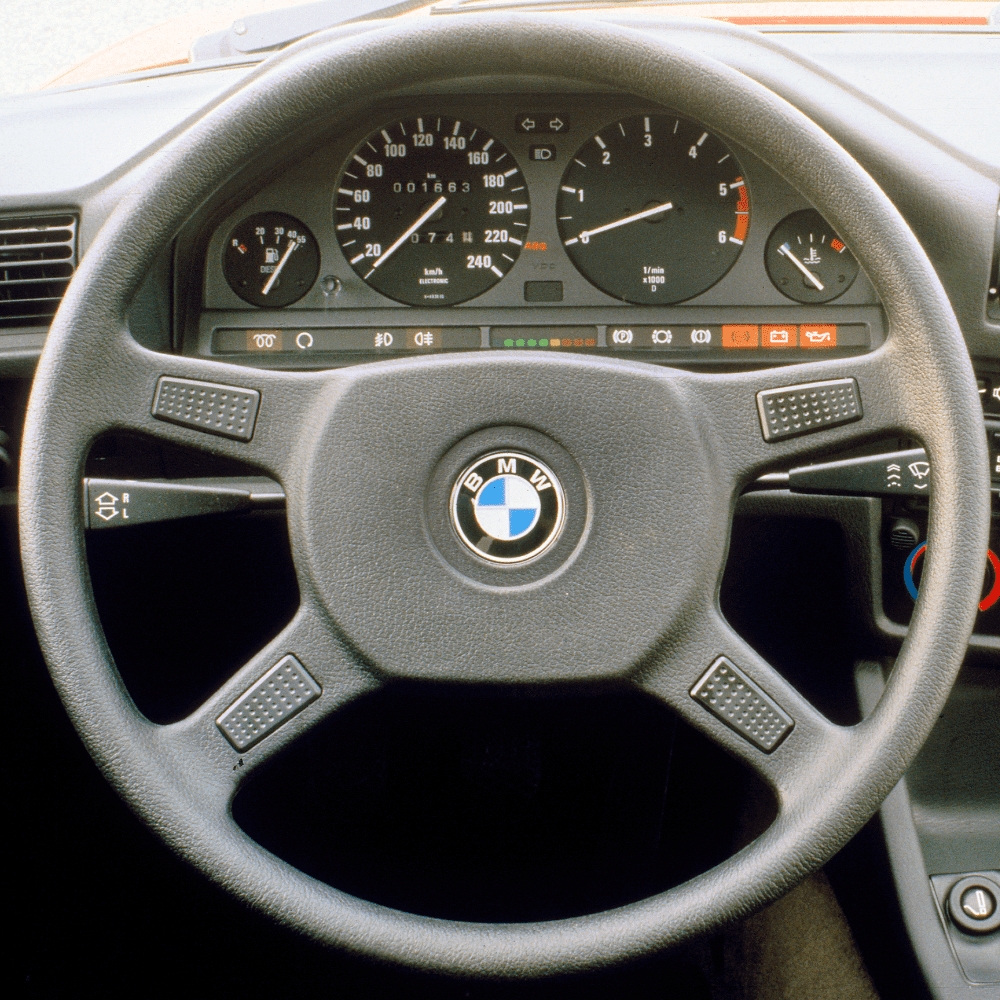 | | |
| --- | --- |
| Steering wheel size: | 380mm |
| OEM Part Number: | 32331154131 |
| Non Airbag / Airbag: | Non Airbag |
| Notes: | Early, base models. Non leather wrapped. |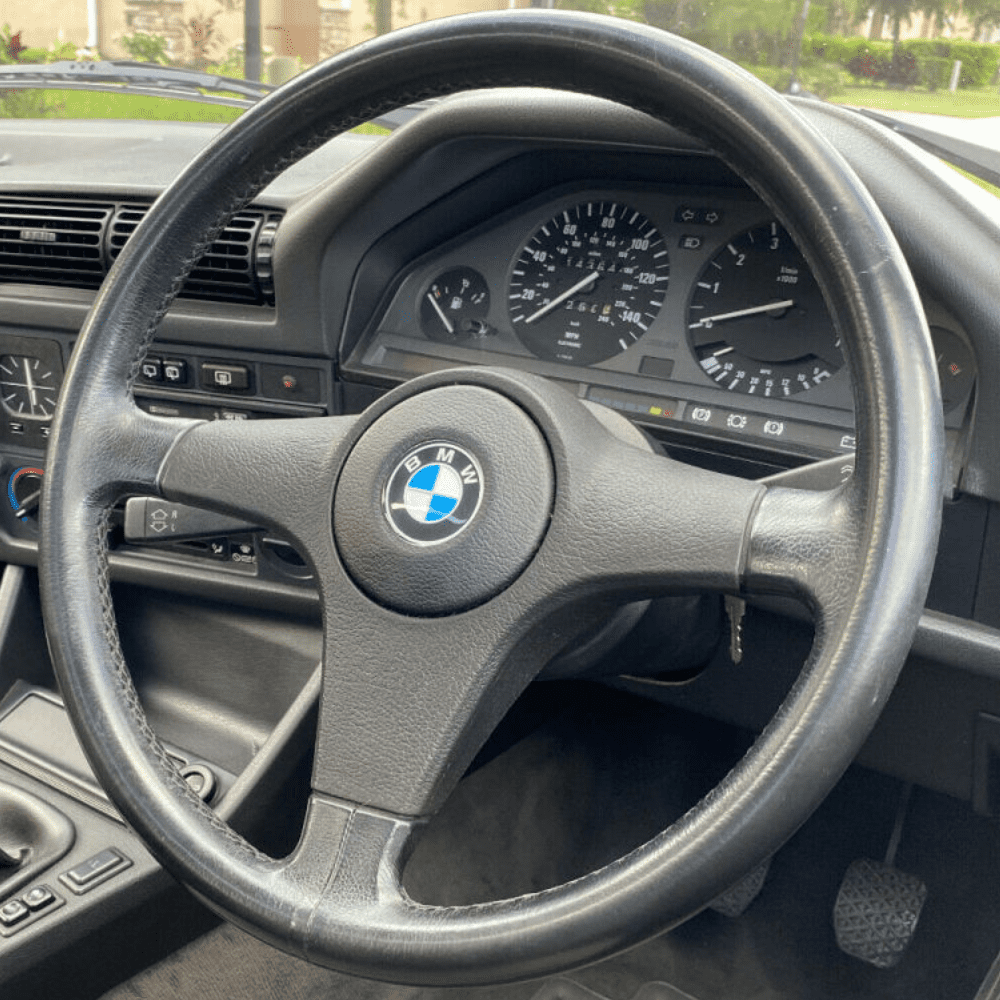 | | |
| --- | --- |
| Steering wheel size: | |
| OEM Part Number: | |
| Non Airbag / Airbag: | Non Airbag |
| Notes: | Early, sport models. |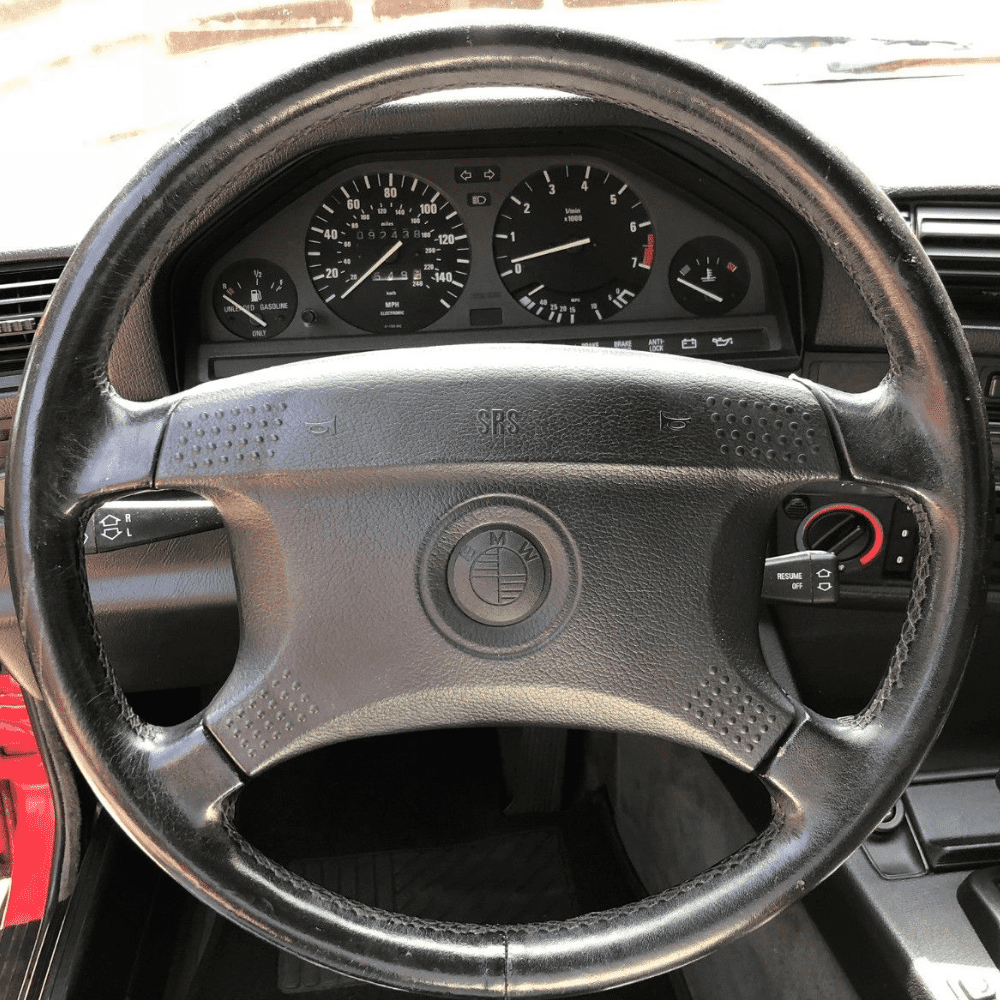 | | |
| --- | --- |
| Steering wheel size: | |
| OEM Part Number: | 2341157700 (wheel) |
| | 32341159505 (airbag) |
| Non Airbag / Airbag: | Airbag |
| Notes: | Used from production date December 1987 onward.. |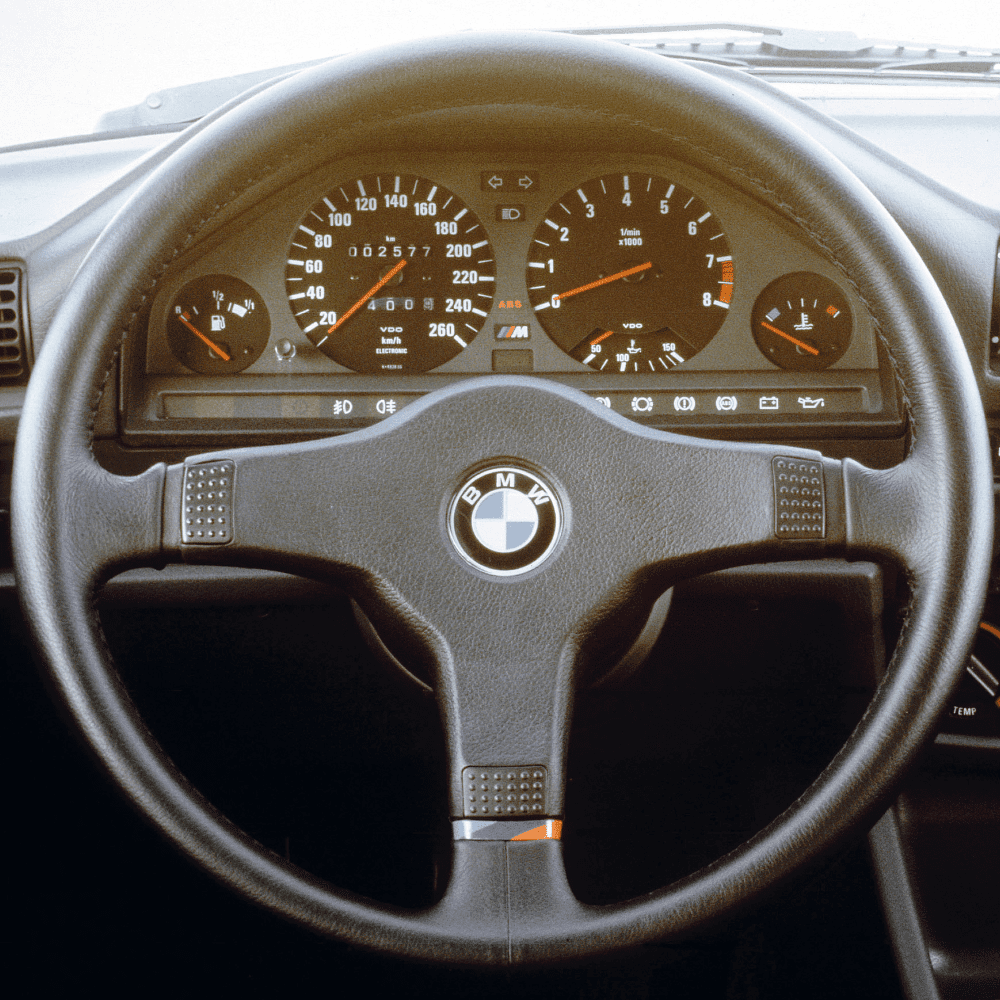 | | |
| --- | --- |
| Wheel Name: | MTech 1, M-Technik 1 |
| Steering wheel size: | 370mm |
| | 385mm |
| OEM Part Number: | 32339058655 (370mm) |
| | 32339058694 (385mm) |
| Non Airbag / Airbag: | Non Airbag |
| Used on: | E30 M3, E30 325i w/ M-Tech Package. |
| Notes: | 370mm diameter is more rare, but the notice of feel in hand is negligible. |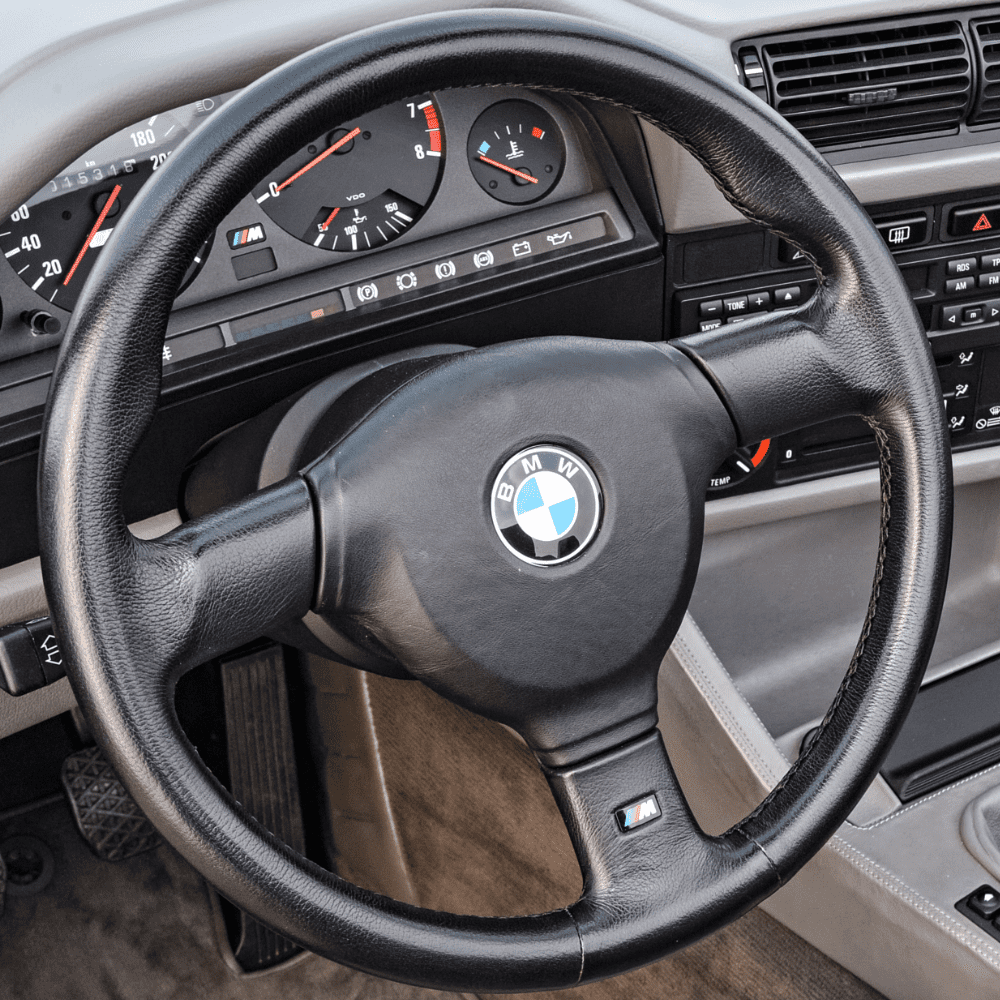 | | |
| --- | --- |
| Wheel Name: | MTech 2, M-Technik 2 |
| Steering wheel size: | 370mm |
| OEM Part Number: | 32332226086 |
| Non Airbag / Airbag: | Non Airbag |
| Used on: | E30 M3, E30 325i w/ M-Tech 2 Package. |
| Notes: | Used from production date September 1989 onward. |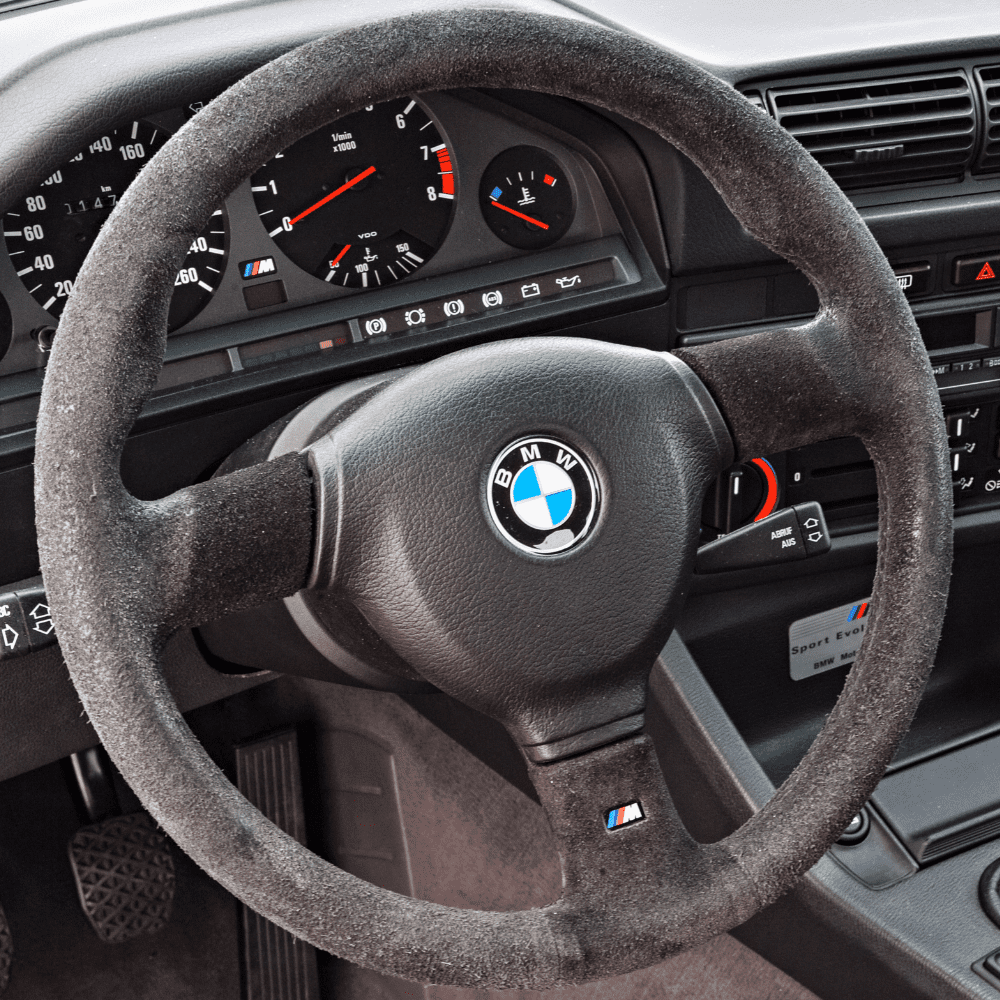 | | |
| --- | --- |
| Wheel Name: | MTech 2, M-Technik 2 |
| Steering wheel size: | 370mm |
| OEM Part Number: | 32332226808 |
| Non Airbag / Airbag: | Non Airbag |
| Used on: | E30 M3 Sport Evo /Sport Evo. |
| Notes: | Alcantara wrapped. |