BMW F10 M5 wheel style numbers, specs:
Below are the wheel style options available for the F10 M5 for the world wide market. Only three options were available over the life of the F10 M5. All models were forged aluminum and factory equipped with runflat performance tires.
The BMW F10 M5 is BMW's fifth generation M5, manufactured from 2011 - 2016. The F10 M5 is BMW's first turbocharged M5 model. It is powered by a twin turbo, 4.4L V8 which outputs a maximum 553HP and 502lbft. 0 - 62mph takes just 4.4 seconds. Overall weight is 4,288lbs (1,945kg) which is a total of 198lbs (90kg) MORE than the outgoing E60 M5 V10 model.
The F10 M5 celebrated the 30th Anniversary of the M5 in 2015. As a result, BMW manufactured a total of 300 special edition models named "30 Jahre BMW M5". All vehicles were finished in Frozen Dark Silver Metallic Individual paint. Cosmetic upgrades were found throughout the inside and outside of the vehicle.
✔ Check out our BMW wheel style number guide HERE
✔ Learn the F10 M5 paint codes and color options HERE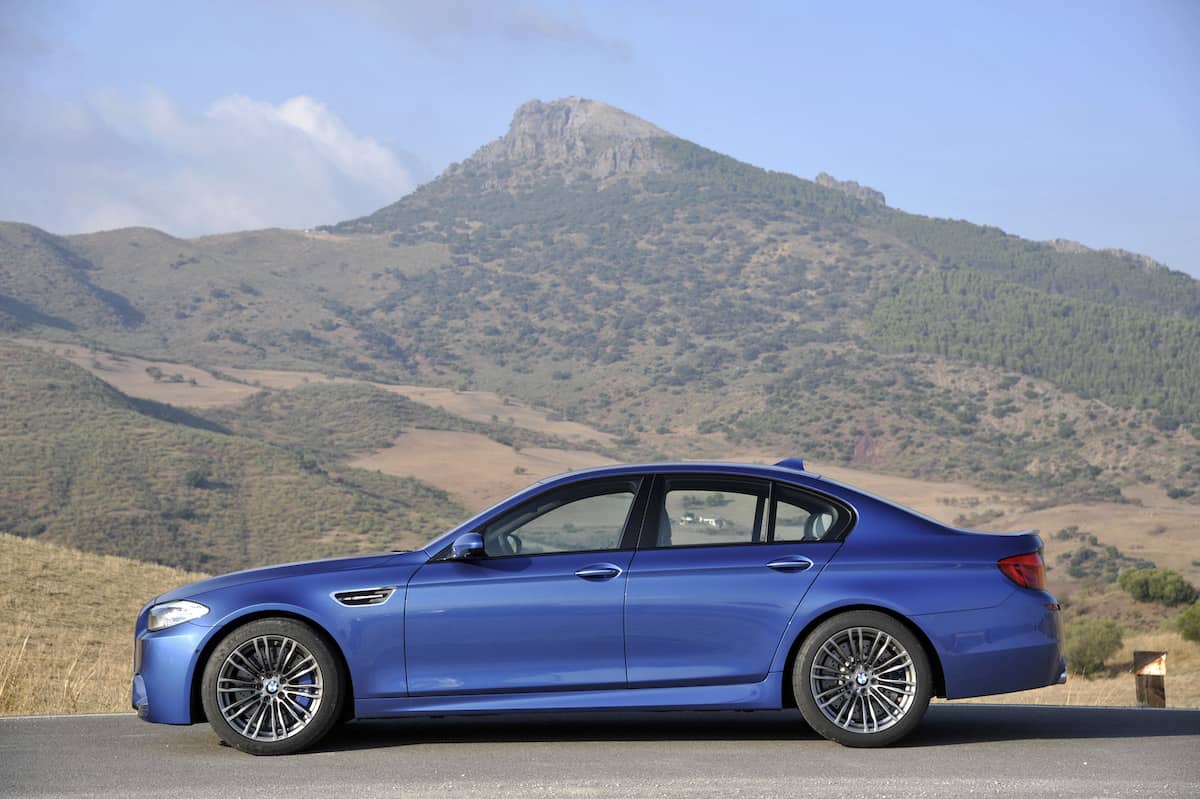 | | |
| --- | --- |
| Wheel Style Number: | Style 345M |
| OEM Part Number Front: | 36112284250 |
| OEM Part Number Rear: | 36112284251 |
| Wheel Name: | Double Spoke |
| Offset Front: | ET+32 |
| Offset Rear: | ET+34 |
| Lug Pattern: | 5 x 120 |
| Factory Setup, Front: | 19 x 9.0 |
| Factory Setup, Rear: | 19 x 10.0 |
| Center bore: | 72.6mm |
| Factory Tire Size, Front: | 265/40/19 |
| Factory Tire Size, Rear: | 295/35/19 |
| Weight, Front: | 26.46 lbs (12.00 kg) |
| Weight, Rear: | 27.34 lbs (12.40 kg) |
| NOTES: | Factory equipped run flat performance tires. Forged alloys. |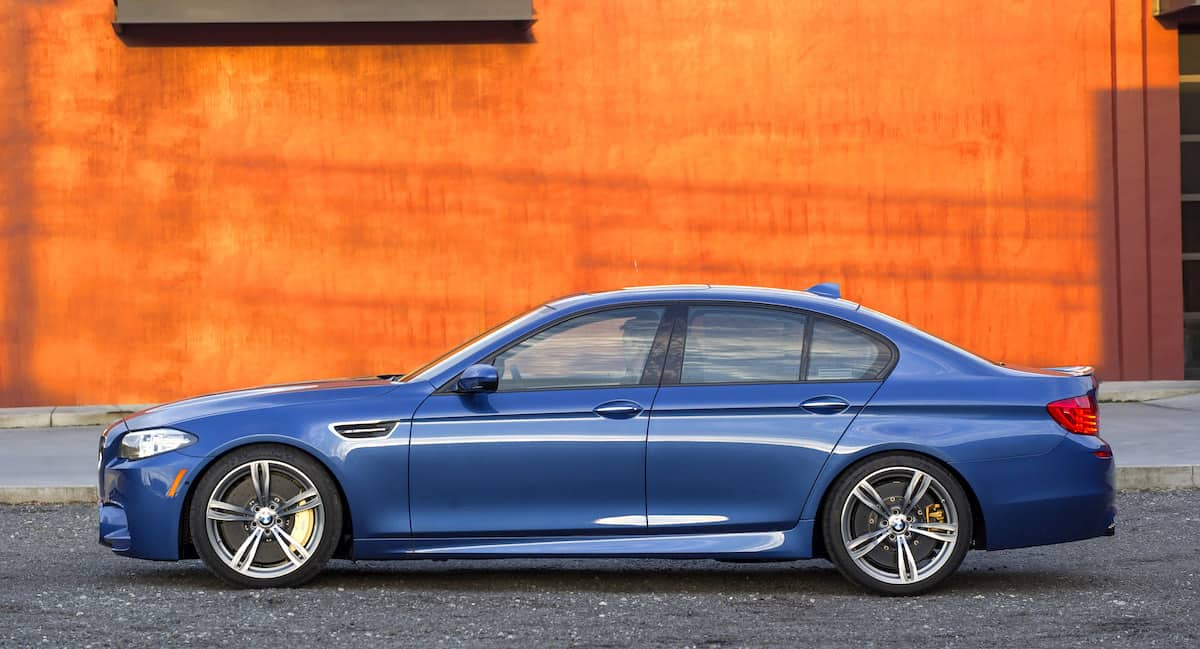 | | |
| --- | --- |
| Wheel Style Number: | Style 343M |
| OEM Part Number Front: | 36112283999 |
| OEM Part Number Rear: | 36112283401 |
| Wheel Name: | Double Spoke |
| Offset Front: | ET+32 |
| Offset Rear: | ET+34 |
| Lug Pattern: | 5 x 120 |
| Factory Setup, Front: | 20 x 9.0 |
| Factory Setup, Rear: | 20 x 10.0 |
| Center bore: | 72.6mm |
| Factory Tire Size, Front: | 265/35/20 |
| Factory Tire Size, Rear: | 295/30/20 |
| Weight, Front: | 24.69 lbs (11.20 kg) |
| Weight, Rear: | 26.01 lbs (11.70 kg) |
| NOTES: | Factory equipped run flat performance tires. Forged alloys. |
| | |
| --- | --- |
| Wheel Style Number: | Style 601M |
| OEM Part Number Front: | 36112284870 |
| OEM Part Number Rear: | 36112284871 |
| Wheel Name: | Double Spoke |
| Offset Front: | ET+32 |
| Offset Rear: | ET+34 |
| Lug Pattern: | 5 x 120 |
| Factory Setup, Front: | 20 x 9.0 |
| Factory Setup, Rear: | 20 x 10.0 |
| Center bore: | 72.6mm |
| Factory Tire Size, Front: | 265/35/20 |
| Factory Tire Size, Rear: | 295/30/20 |
| Weight, Front: | 30.42 lbs (13.80 kg) |
| Weight, Rear: | 30.86 lbs (14.00 kg) |
| Standard On: | "30 Years M5" Edition |
| NOTES: | Factory equipped run flat performance tires. Forged alloys. Painted in Orbitgrey. |