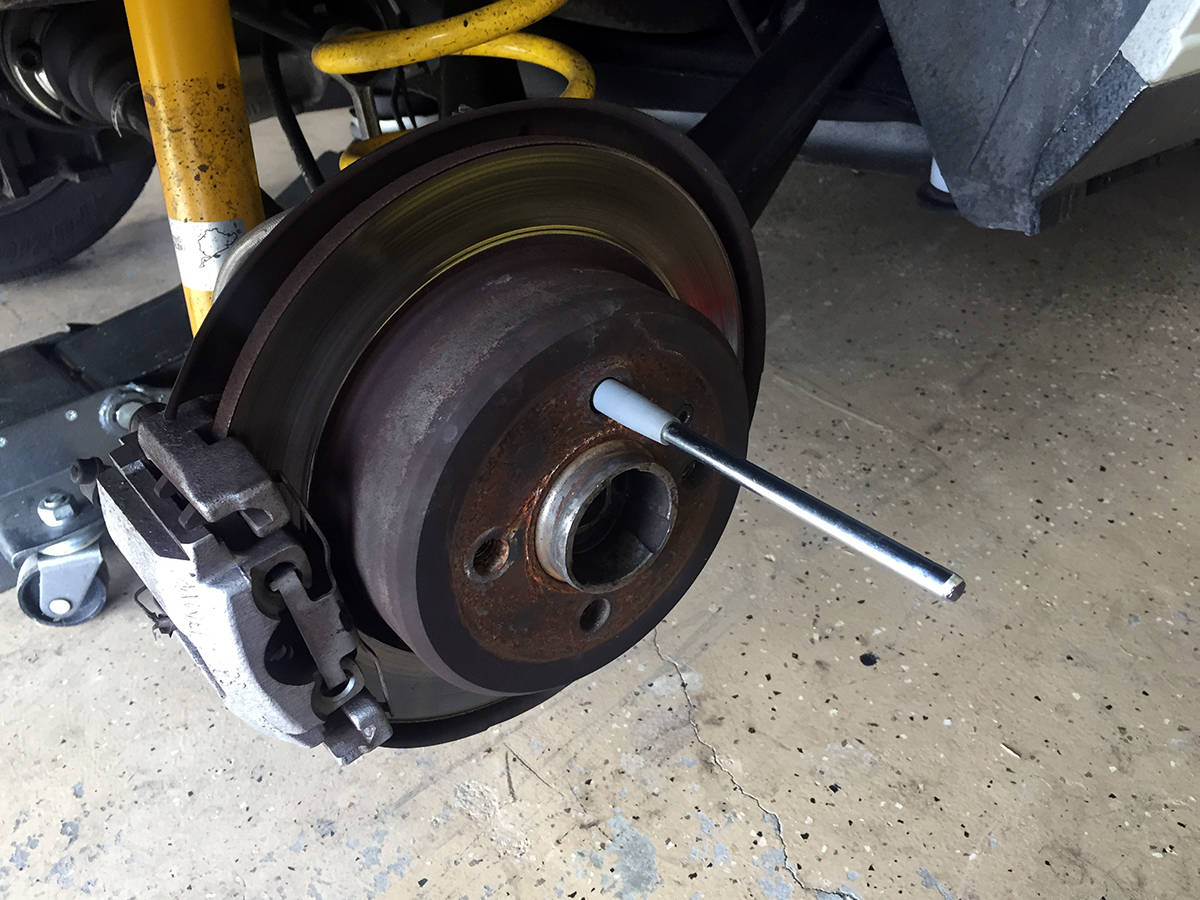 | | |
| --- | --- |
| Problem: | Aligning wheel bolt pattern to match hub pattern. |
| Application: | All models |
| Solution: | BMW tool kit: aligning stud |
When reinstalling a wheel back on to the hub of a BMW it is often difficult to line up the bolt pattern of the wheel to the hole locations on the hub.  You struggle with taking the wheel off, rotating it and reinstalling it countless times before you actually get the bolt pattern to match up.  Or maybe you try rotating the wheel on the hub and all the hub does is rotate.
Well luckily there is a simple solution and BMW provides it with the car in the tool kit.  The aligning pin found in the tool kit is inserted in the hub with the wheel off.  Once inserted simply install the wheel with one of the lug holes lined up to the pin.  Just like that, all 4 or 5 of the lugs will be aligned once seated on the hub.  Problem solved.  Thanks BMW for thinking of everything for us and providing all the tools necessary with the car in the tool kit.