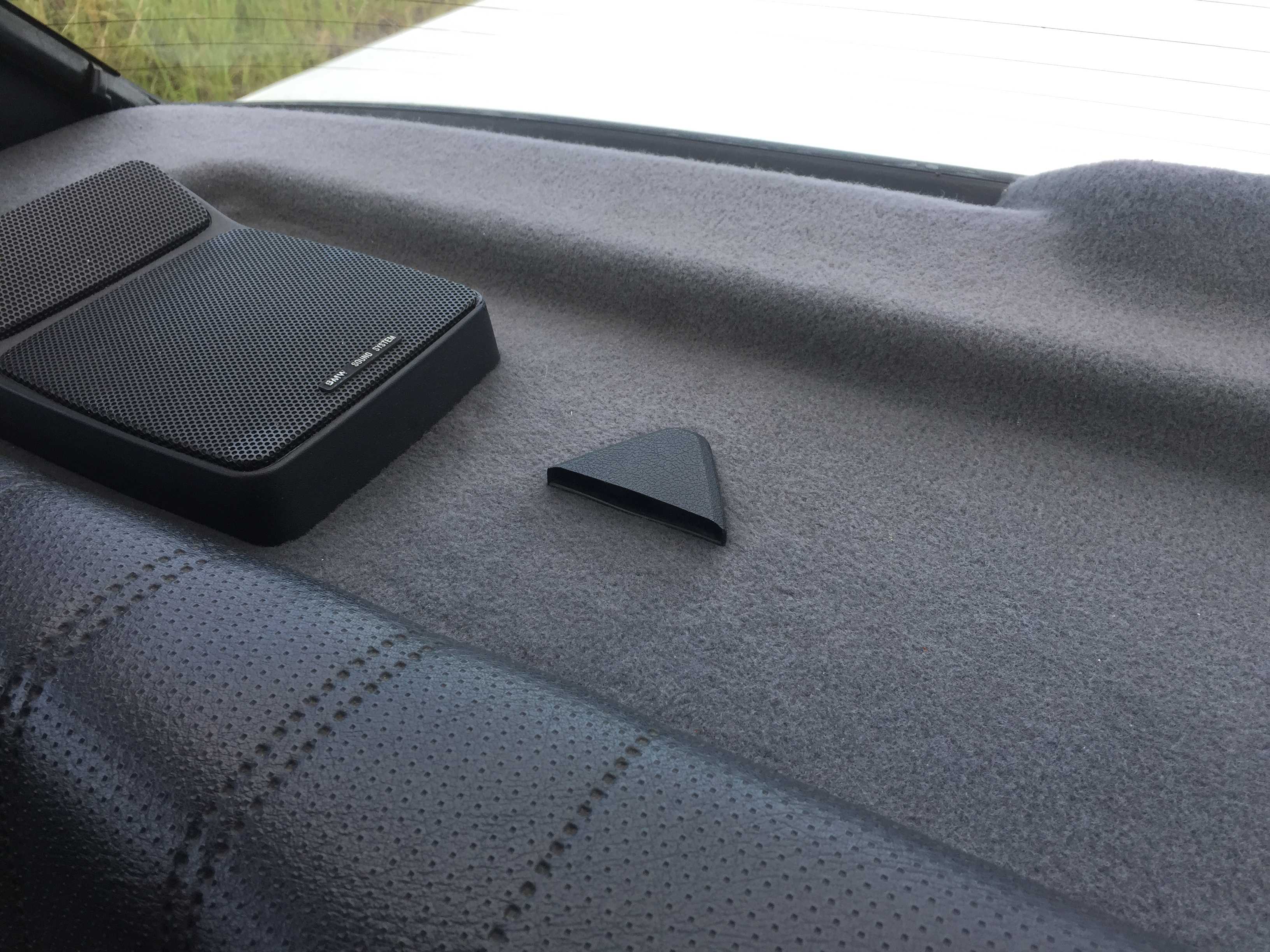 | | |
| --- | --- |
| Problem: | Middle rear seat belt looks sloppy while not in use. |
| Application: | E23, E28, E30, E34 |
| Solution: | Parcel shelf seat belt holder |
When the E30 rolled off the production line in 1982, it was a much simpler time when it came to safety regulations.  The rear seats in the BMW E30 does not have a three point seat belt for the middle seat.  When not in use, the belt just tends to lay on the rear seat and looks quite sloppy.  Additionally, the seat belt slides around while cornering.  BMW offers nice cubby locations for the buckles when not in use, but a common overlooked feature of the E30 offers a solution to tuck away the rear lap belt when not in use as well.
Located in the parcel shelf of the E30 near the right rear speaker is a little plastic triangle.  This small piece of plastic is in fact for the buckle of your middle seat.  The buckle simply slides in and offers a snug location for the belt.  Not only is this purely practical it also looks AWESOME when strapped down tight to the rear seat back.  A very clean and simple feature.  
Before I owned an E30 I always thought that plastic triangle was vent of some kind, but I was pleasantly surprised to find out the actual use.  The BMW engineers truly thought of it all, even down to the look of your rear seat when not in use.  It is all about the details folks. 
The E23, E28 and E34 models also have this design feature to which this article is applicable.