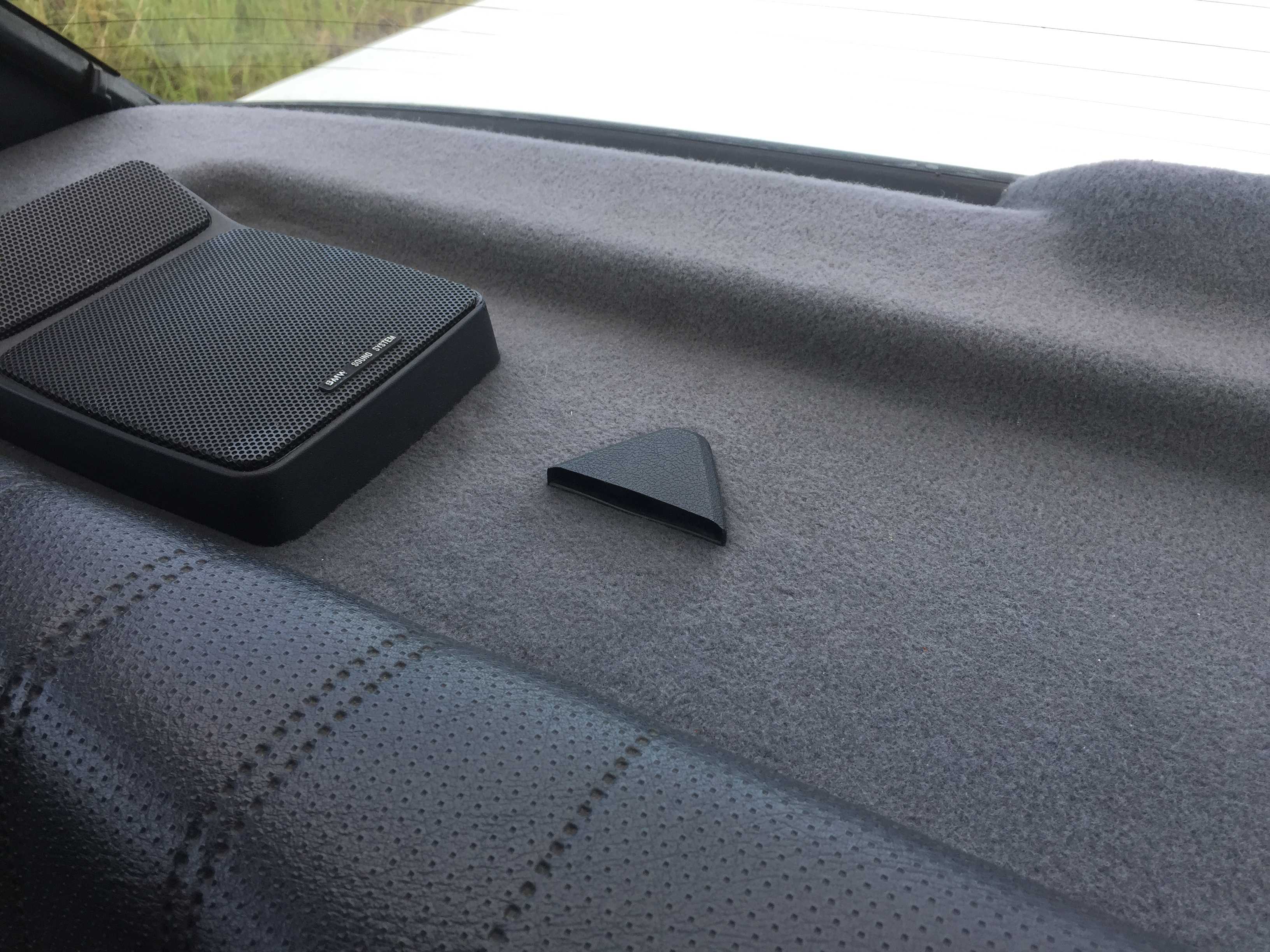 | | |
| --- | --- |
| Problem: | Middle rear seat belt looks sloppy while not in use. |
| Application: | E23, E28, E30, E34 |
| Solution: | Parcel shelf seat belt holder. |
When the E30 rolled off the production line in 1982, it was a much simpler time when it came to safety regulations. The rear seats in the BMW E30 do not have a three point seat belt for the middle passenger. When not in use, the belt just tends to lay on the rear seat bottom and looks quite sloppy. Additionally, the seat belt slides around while cornering. BMW offers nice cubby locations for the buckles when not in use, but what about the belt itself? A common overlooked feature of the E30 offers a solution to this problem.
Located in the parcel shelf of the E30, near the right rear speaker, is a little plastic triangle. This small piece of plastic is in fact a holder for the buckle of your middle seat. The buckle simply slides in and offers a snug location for the belt. Not only is this purely practical, it also looks AWESOME when strapped down tight to the rear seatback. A very clean and simple feature.
The BMW engineers truly thought of it all, even down to the look of your rear seat when not in use. These small details will make you smile as an owner and have a small appreciate for the designers of the vehicle.
The E23, E28 and E34 models also have this design feature to which this article is applicable.
Learn about BMW's wheel style numbers below
✔

Check out our BMW wheel style number guide

HERE

✔

Check out our wheel style guide to other BMW models

HERE