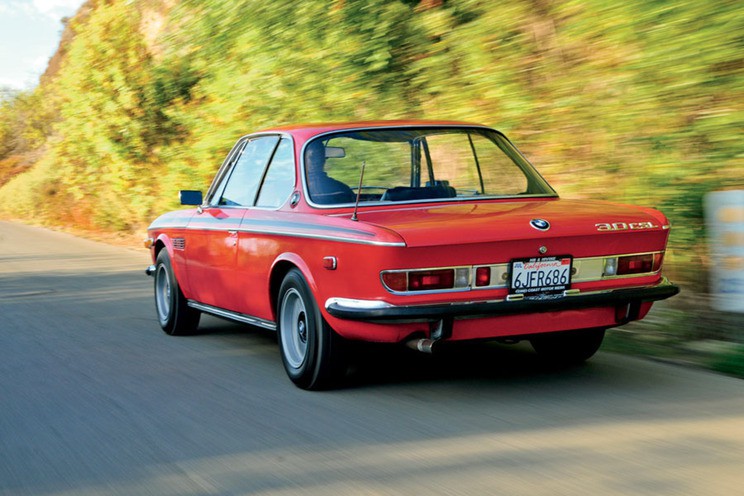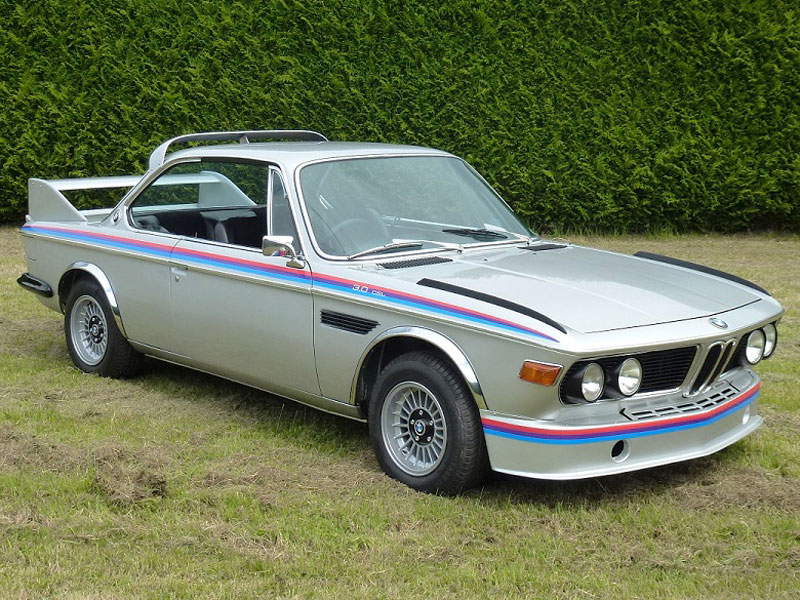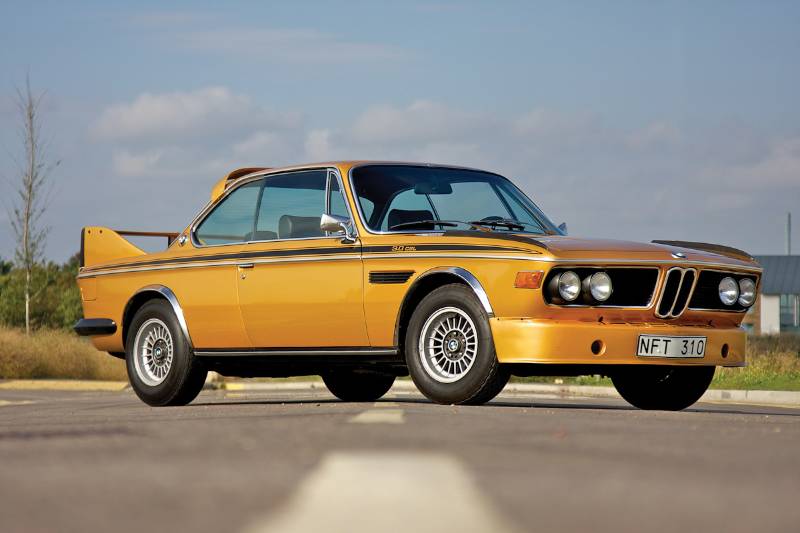 BMW E9 paint codes and OEM color options, 3.0 CSL
The BMW E9 3.0 CSL is similar to the E30 M3 in that it was manufactured as a homologation special to allow the car to be eligible to race in the European Touring Car Championship.  The 3.0 CSL was unveiled in 1971 at the Geneva Motor show, production ran from May 1971 thru October 1975 for a total production run of 1,265 units.
The CSL designation stood for "Coupe Sport Lightweight" making a non optioned example 440 points lighter than the same 3.0 CS version.  BMW managed to remove weight from the standard CS version by using thinner steel throughout the body, plastic side windows, aluminum doors, trunk, hood, removal of sound dampening and trim among other reductions.
The 500 cars shipped to the UK had an optional "City Package" which made the car heavier as it retained more of the conveniences of the standard car to make it more driver friendly.  The City Package retained electric windows, front bumper, power steering, sound dampening, rear defrost, tool kit, trunk lock and chassis undercoating protection among others.
The BMW E9 3.0 CSL featured a total of 13 different paints over its life time. The early carbureted vehicles had only four options to chose from. The colors are the iconic pastel colors from the 70s that BMW classic vehicles are iconically known for.
✔
Where can I find my BMW paint code?
Learn how, click
HERE
✔
Looking for a master list of all BMW paint codes and paint names?
Learn them, click
HERE
BMW E9 3.0 CSL OEM Paint Codes / Color Options
| | | | |
| --- | --- | --- | --- |
| PAINT NAME | PAINT CODE | SAMPLE | NOTES |
| Colorado Orange | 002 | | One of Four options offered on early carbureted cars |
| Ceylon Metallic | 008 | | 3.0 L versions (Fuel Injected LHD & RHD only) only |
| Siena Brown | 009 | | - |
| Inka | 022 | | One of Four options offered on early carbureted cars |
| Verona | 024 | | One of Four options offered on early carbureted cars |
| Garnet Red Metallic | 025 | | - |
| Fjord Metallic | 037 | | - |
| Baikal Blue Metallic | 042 | | 3.0 L versions (Fuel Injected LHD & RHD only) only |
| Polaris Metallic | 060 | | Available only on 3.2 liters with M tri-color stripes |
| Turquoise Metallic | 065 | | - |
| Golf Yellow | 070 | | One of Four options offered on early carbureted cars |
| Taiga Metallic | 072 | | - |
| Chamonix | 085 | | Available only on 3.2 liters with M tri-color stripes |
| Black | 086 | | - |