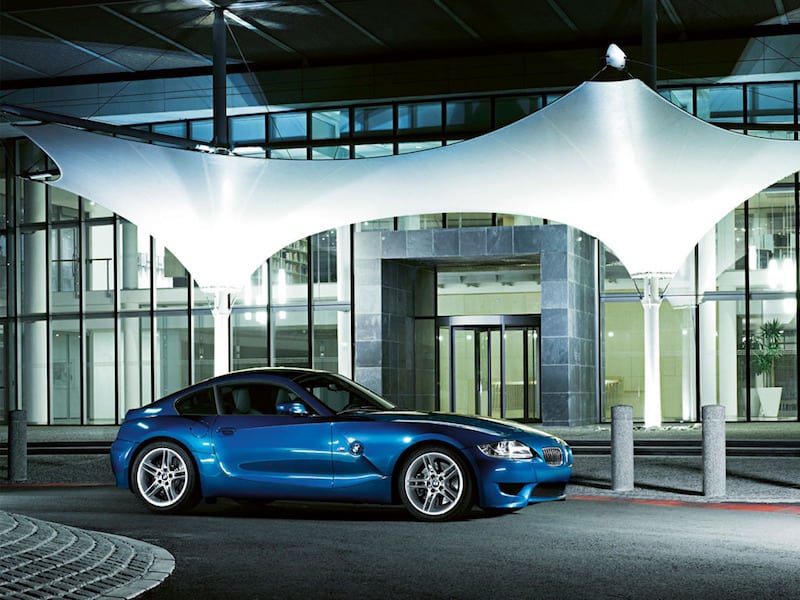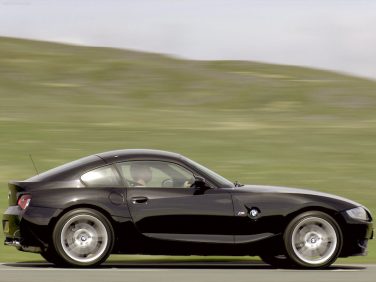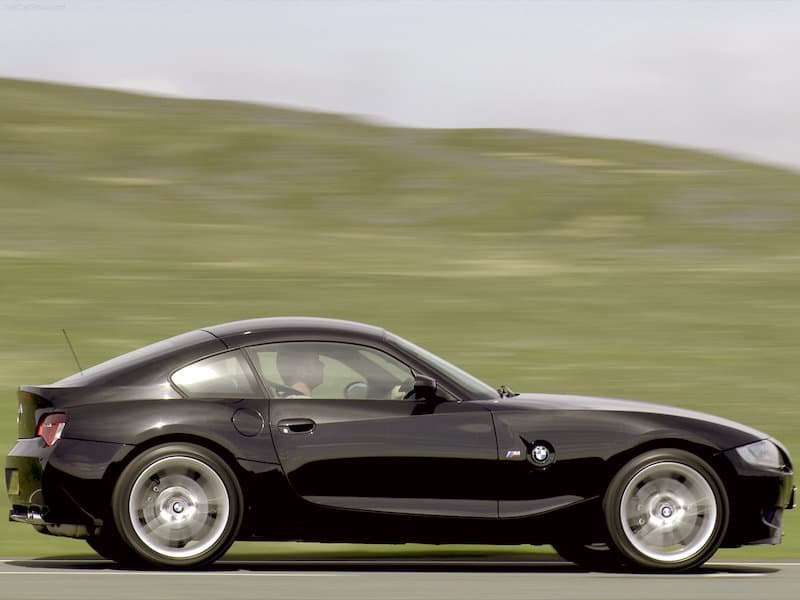 BMW E86 Z4 M Coupe Paint Codes:
The BMW E86 Z4 M Coupe was first unveiled at the 2006 Geneva International Motor Show. Every E86 M coupe was powered by the 3.0L S54 engine, which was first used in the iconic E46 M3. Although the engines were the same, horse power in the Z4 M coupe was down 5 hp (338hp from 343hp) due to the shorter exhaust. Much of the suspension components on the Z4 M coupe were also taken from the E46 M3. The entire braking system was taken from the E46 M3 CSL.
Production of the E86 M Coupe ran from April 2006 through August 2008. Final assembly of all Z4 M Coupes were completed in Spartanburg, North Carolina, USA. A total of 4,581 units were produced world wide for the North American, and European markets combined. The European market received both left hand and right hand drive versions. Throughout the production span of two years and 4 months, the Z4 M Coupe was offered in 13 paint options total; 11 being metallic and 2 solid.
✔ Where can I find my BMW paint code? Learn how, click HERE
✔ Looking for a master list of all BMW paint codes and paint names? Learn them, click HERE
BMW E86 Z4 M Coupe paint codes / OEM Paint Color Options
PAINT NAME
PAINT CODE
SAMPLE
NOTES
Alpine White III
300
04/2006 thru 08/2008
Imola Red II
405
04/2006 thru 08/2008
Titanium Silver Metallic
354
04/2006 thru 08/2008
Silver Grey Metallic Red
A08
04/2006 thru 09/2007
Space Grey Metallic
A52
10/2007 thru 08/2008
Black Sapphire Metallic
475
04/2006 thru 08/2008
Interlagos Blue Metallic
A30
04/2006 thru 08/2008
Monaco Blue Metallic
A35
04/2006 thru 08/2008
Sepang Bronze Metallic
A32
04/2006 thru 08/2008
Carbon Black Metallic ^
416
06/2006 thru 08/2008
Phoenix Yellow Metallic ^
445
06/2006 thru 08/2007
Midnight Blue Metallic *
453
06/2006 thru 08/2008
Ruby Black Metallic *
S23
06/2006 thru 08/2008
^ Special Order
* BMW Individual Color