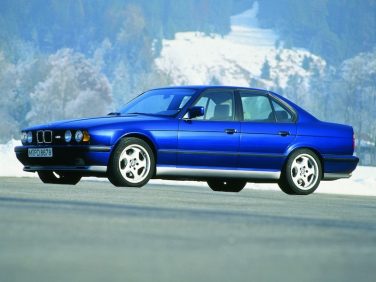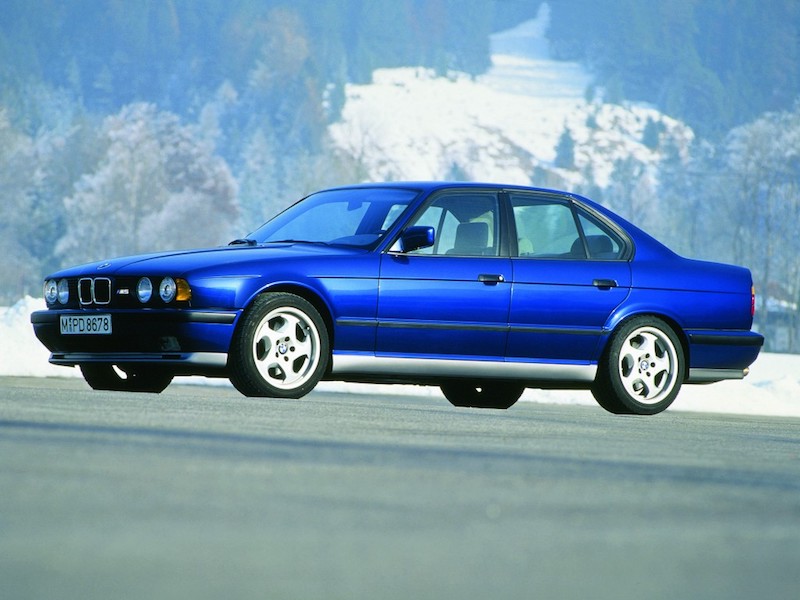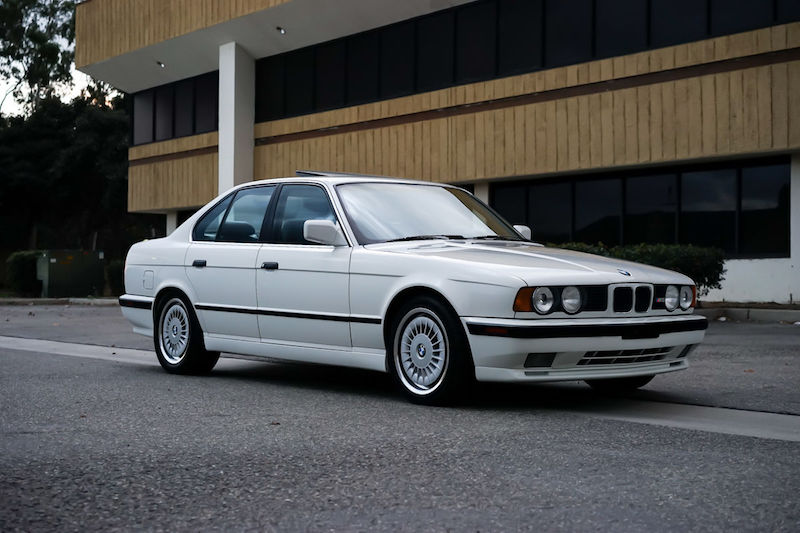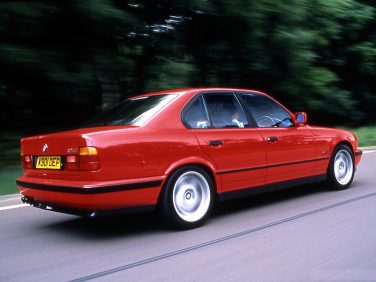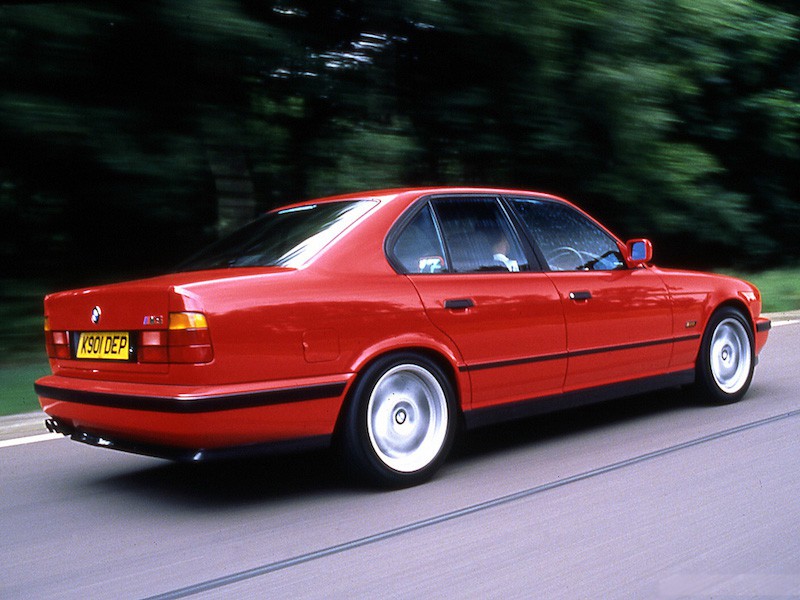 BMW E34 M5 paint codes and color options, 5 series:
The BMW E34 M5 is the second generation M5 and the successor of the E28 M5.  It was first introduced in September of 1988.  Production began in 1989 and ended in 1995, producing 12, 254 units world wide.  Every E34 M5 was hand built in Germany over a two week period.  The BMW E34 M5 is the first time a 5 door wagon or "touring" version was offered.  The E34 M5 touring was the last ever M car produced by hand from BMW.
The E34 M5 was initially released with the S38 3.6 liter engine producing 311bhp (Euro Version) and during the second half of production the displacement was increased to 3.8 liters which produced 335bhp.
Over the production life of the E34 M5 offered 24 paint colors as options, 8 solid and 16 metallic.
✔ Where can I find my BMW paint code? Learn how, click HERE
✔ Looking for base model E34 paint codes and paint names? Learn them, click HERE
✔ Looking for a master list of all BMW paint codes and paint names? Learn them, click HERE
BMW E34 M5 OEM Paint Codes, Color Options
| | | | |
| --- | --- | --- | --- |
| PAINT NAME | PAINT CODE | SAMPLE | NOTES |
| Black I | 086 | | 09/1988 thru 08/1989 |
| Black II | 668 | | 09/1989 thru 08/1995 |
| Alpine White II | 218 | | 09/1988 thru 08/1993 |
| Alpine White III | 300 | | 09/1993 thru 08/1995 |
| Misano Red | 236 | | 09/1988 thru 08/1989 |
| Brilliant Red | 308 | | 09/1989 thru 08/1992 |
| Mugello Red | 274 | | 09/1992 thru 08/1994 |
| Bright Red | 314 | | 09/1994 thru 08/1995 |
| Diamond Black Metallic | 181 | | 09/1988 thru 04/1994 |
| Cosmos Black Metallic | 303 | | 05/1994 thru 08/1995 |
| Salmon Silver Metallic | 203 | | 09/1988 thru 08/1989 |
| Sterling Silver Metallic | 244 | | 09/1989 thru 04/1994 |
| Arctic Silver Metallic | 309 | | 05/1994 thru 08/1995 |
| Sebring Gray Metallic | 229 | | 09/1988 thru 08/1992 |
| Granite Silver Metallic | 237 | | 12/1991 thru 08/1993 |
| Fjord Grey Metallic | 310 | | 09/1993 thru 08/1995 |
| Malachite Green Metallic | 205 | | 09/1988 thru 08/1989 |
| Lagoon Green Metallic | 266 | | 09/1990 thru 08/1993 |
| Oxford Green Metallic | 324 | | 09/1993 thru 08/1995 |
| Macao Blue Metallic | 250 | | 09/1988 thru 04/1992 |
| Mauritius Blue Metallic | 287 | | 09/1990 thru 06/1992 |
| Avus Blue Metallic | 276 | | 12/1991 thru 07/1995 |
| Calypso Red Metallic | 252 | | 09/1989 thru 08/1995 |
| Daytona Violet Metallic | 283 | | 12/1991 thru 08/1995 |