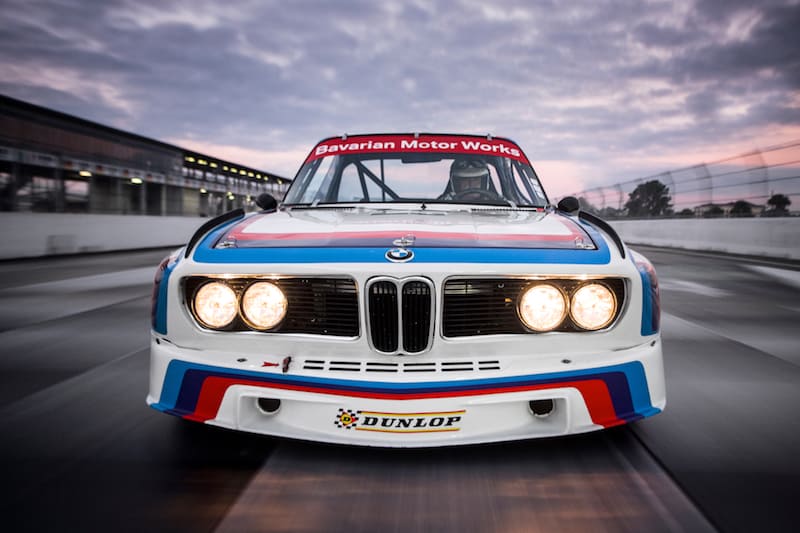 Established in 1972, the BMW M Division started with only 35 employees and grew to 400 by 1988. Development of the Motorsport vehicles eventually found their way from the race track to the road cars and rest is history. The first use of the famous M stripe colors was seen on the E9 3.0 CSL Batmobile racing car, shown above.
The three stripes donned racing liveries of BMW's famous race cars since the 1970s which have become iconic to the M brand through today. The three M stripe colors of blue, purple, and red were not randomly chosen, their colors have a significant meaning and a history.
The BLUE represents the city of Bavaria by using the Bavarian blue found on its flag. BMW does stand for "Bavarian Motor Werks" after all, this famous shade of blue is also the same blue used in the BMW roundel.
The RED represents Texaco's red found in its logo. BMW partnered with the Texaco oil company during the early racing days.
The PURPLE color represents the merging of the two companies as partners in motorsport. Overlapping the blue over the red results in the color purple. This is a simple and elegant way to represent the partnership of two brands by.
To illustrate, reference the graphic below to further understand the representation of these colors.