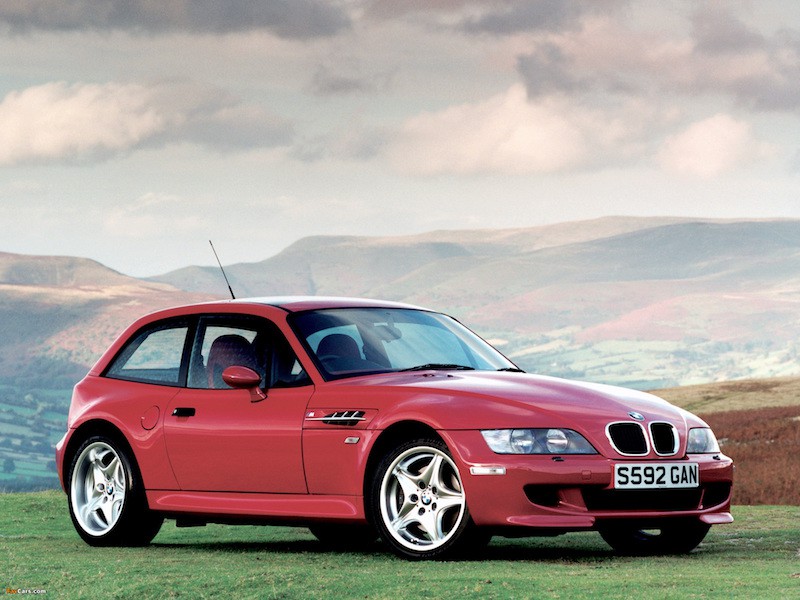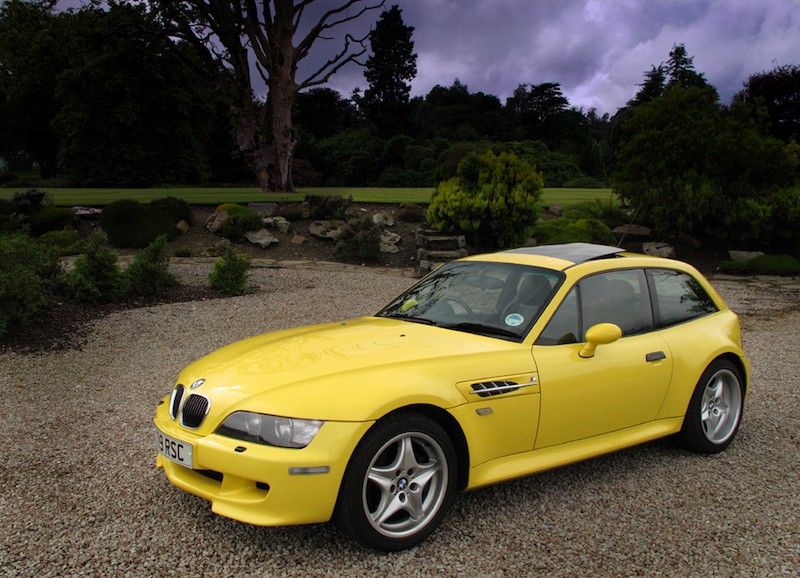 BMW E36/8 paint codes, color options M Coupe:
The styling is largely unique which is a dividing factor for the car. Most people either love it or hate it. The M coupe earned itself the nickname "Clown Shoe" for obvious reasons. Sales at the dealership were slow as most customers opted for the more practical M3 coupe or sedan. Because of the low production numbers the M Coupes are becoming incredibly desirable and will fetch a fair amount over MSRP for a low miles S54 version, the most rare of the engine options.
✔
Where can I find my BMW paint code?
Learn how, click
HERE
✔
Looking for a master list of all BMW paint codes and paint names?
Learn them, click
HERE
OEM BMW E36/8 Z3 M Coupe Paint Color Options
| | | | |
| --- | --- | --- | --- |
| PAINT NAME | PAINT CODE | SAMPLE | NOTES |
| Alpine White III | 300 | | 04/1998 thru 05/2002 |
| Imola Red II | 405 | | 04/1998 thru 05/2002 |
| Dakar Yellow II | 337 | | 04/1998 thru 06/2000 |
| Evergreen | 358 | | 04/1998 thru 06/2000 |
| Laguna Seca Blue * | 448 | | 02/2001 thru 05/2002 |
| Cosmos Black | 303 | | 04/1998 thru 06/2000 |
| Black Sapphire Metallic * | 475 | | 02/2001 thru 05/2002 |
| Arctic Silver Metallic | 309 | | 04/1998 thru 03/1999 |
| Titanium Silver Metallic | 354 | | 04/1999 thru 05/2002 |
| Estoril Blue Metallic | 335 | | 04/1998 thru 05/2002 |
| Boston Green Metallic | 275 | | 04/1998 thru 03/1999 |
| Oxford Green II Metallic | 430 | | 04/1999 thru 05/2002 |
| Steel Grey Metallic * | 400 | | 02/2001 thru 05/2002 |
| Phoenix Yellow Metallic * | 445 | | 02/2001 thru 05/2002 |
* Exclusive to S54