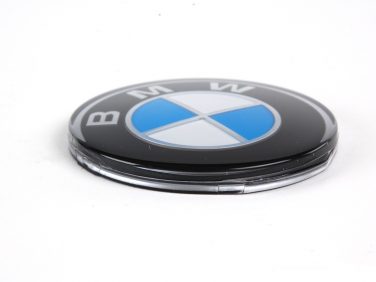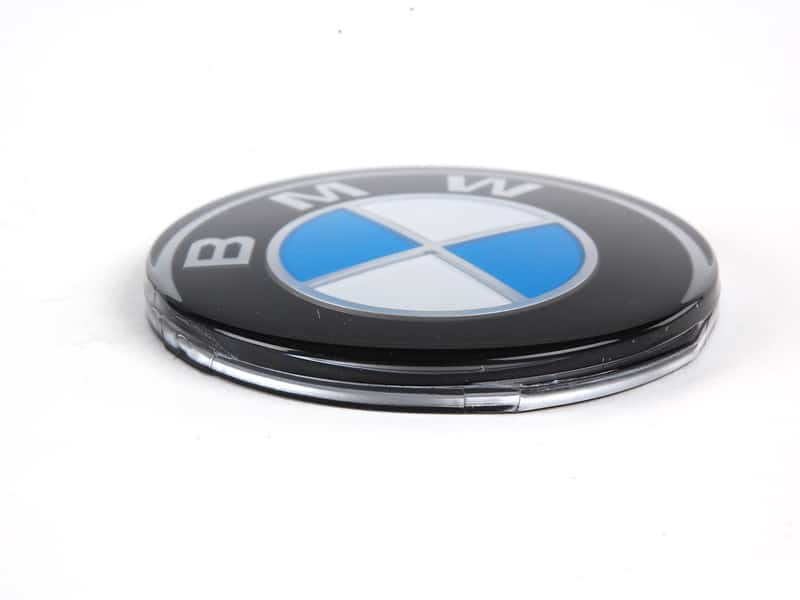 | | |
| --- | --- |
| Problem: | Faded, cracked or worn BMW steering emblem. |
| Application: | All model BMWs w/ non airbag steering wheel. |
| Solution: | Replace worn emblem |
| Cost: | $15 - $22 |
| OEM BMW Part Number: | 32331117279 |
BMW steering wheel emblem / badge replacement:
BMW steering wheel emblems on non airbag 80s and 90s steering wheels tend to show their age through cracking of the plastic, fading of the paint or scratching of the surface.  Perhaps your emblem is missing altogether.  Luckily, BMW still manufactures these parts and can be purchased new today to bring life back to your interior.
BMW steering wheel emblem replacement:
The removal process is one of the easiest procedures to perform.  Simply grab a non metallic pry tool such as one for removing interior trim or take a flat head screwdriver and wrap the end in tape.  The purpose of the non metallic tool is to not scuff your rubber steering wheel.
Press down on the edge of the badge and slide the pry tool under the emblem and pry it up.  The emblem will pop out of place quite easily.  Remove the emblem with the replacement part by centering the emblem on the wheel and pressing it in place.
To remove the entire steering wheel, make sure to see our post on this process HERE.
Where to buy?
The steering wheel emblem can be ordered through your local BMW dealership or any online parts distributor such as FCPeuro.com or ECStuning.com
What is the OEM BMW part number?
32331117279
What models will it fit?
This emblem fits any BMW E9, E12, E21, E23, E24, E28, E30, E31, E32 and E34 model non airbag steering wheels equipped with the removable badge.
How much does it cost?
Prices range from $15 - $22.