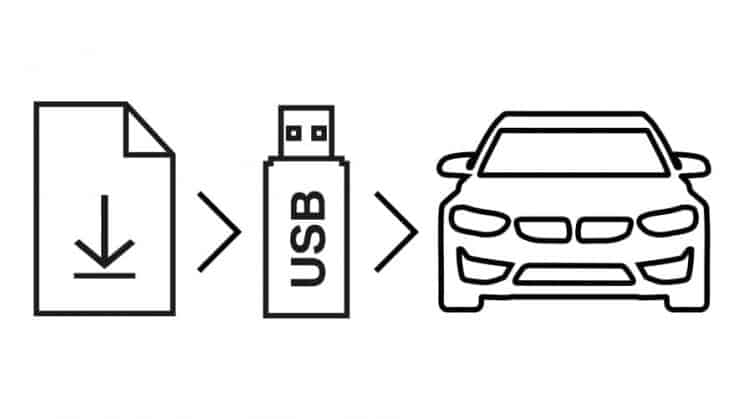 How to update your BMW iDrive / ConnectedDrive software from home.
As modern BMWs become less mechanical and more electrical, it is important to keep your vehicle updated with the latest version of iDrive / ConnectedDrive. Just like your smartphone software updates, the latest BMW iDrive / ConnectedDrive versions provide bug fixes, compatibility updates to newer bluetooth standards and overall stability updates among other things.
Many BMW owners think this software update can only be done by a BMW dealership, however it can be performed at home in under 15 minutes. Below we will go over the simple steps to perform this procedure.
What do I need to update my BMW iDrive / ConnectedDrive software?
➊ A computer with internet access.
➋ A USB thumb drive.
➌ Your 17 Digit VIN (Vehicle Identification Number).
What is the procedure to update my BMW iDrive / ConnectedDrive from home?
IMAGE
PROCEDURE

➊ Visit BMW website CLICK HERE
➋ Enter your 17 digit VIN. The VIN can be found on the placard inside the driver door jamb or the corner of the windshield.
➌ Download the file to your USB drive. Make sure the USB drive is blank and only contains the software update file.

➊ Insert the USB thumb drive into the USB slot inside your vehicle. This is found under the arm rest on most models.
➋ Turn the vehicle ignition on.

➊ Navigate your iDrive / ConnectedDrive to "Main Menu".
➋ Under "Main Menu", select "Settings".

➊ Under "Settings", select "Software Update".

➊ Under "Software Update", select "Update Software".
➋ Select "Install Software".
➌ The software update will begin. Be patient, the process can take up to 15 minutes. Do not move your vehicle until the update has been completed.
➍ Follow the remaining instructions on the screen.
Where can I learn more BMW tips?
Learn more BMW pro tips by clicking HERE