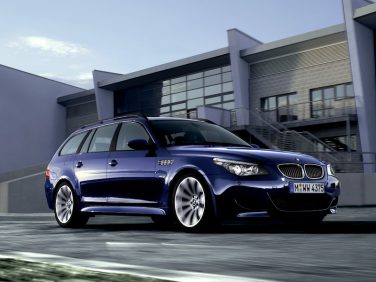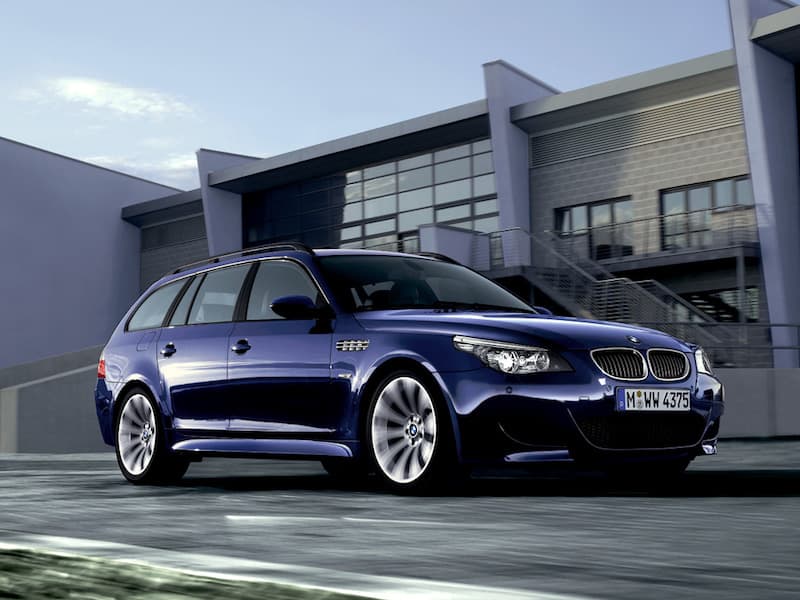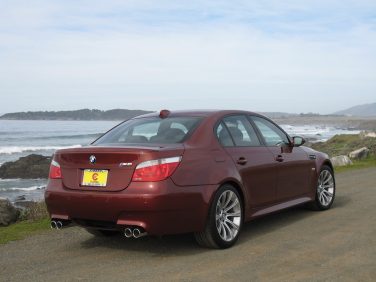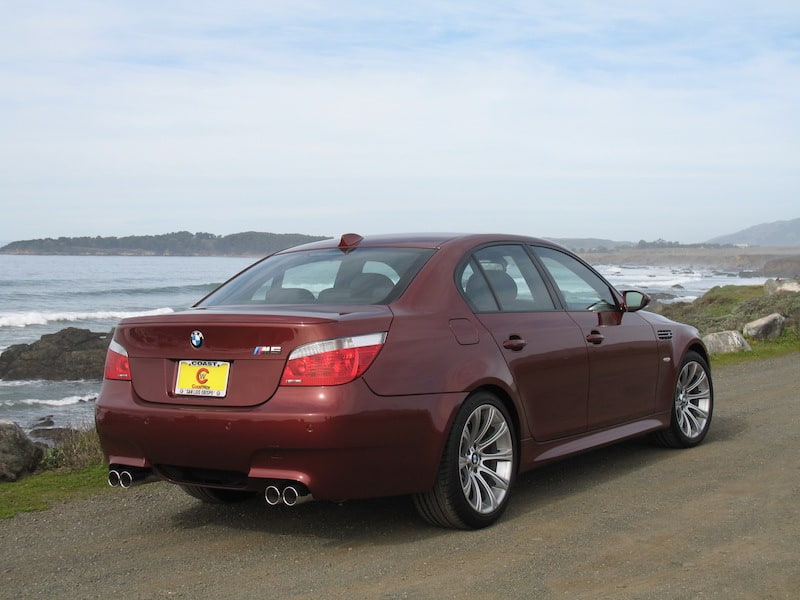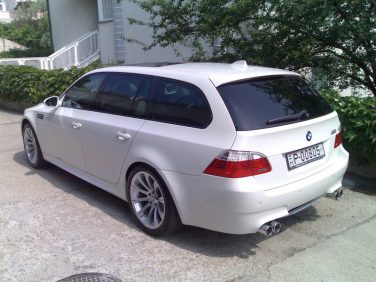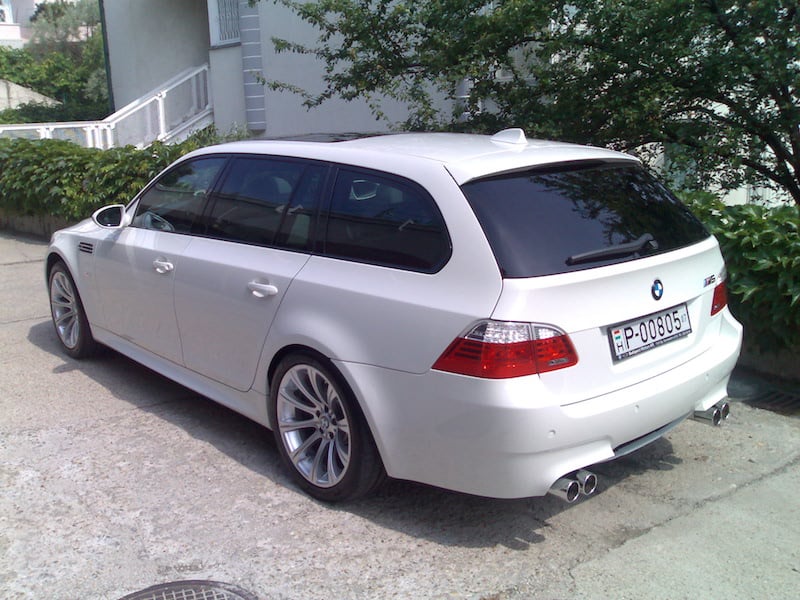 BMW E60 M5 / E61 M5 Touring paint codes / OEM color options
The BMW E60 M5 made its debut at the 2004 Geneva International Motor Show still as a concept vehicle.  The E61 M5 touring was debuted at the Geneva International Motor show three years later in 2007.  Unfortunately the E61 touring was never for available for sale in the US market. 
Every E61 / E60 M5 was powered by a 5.0 L V10 engine, which was a clean sheet design.  No component of the engine was carried over from any previous generation motor.  The E60 M5 was the worlds first production sedan to offer a V10 motor keeping the M5 the fastest accelerating and highest stop speed of any 4 door sedan in the world at the time.  The delimited speed was 204 miles per hour and the 0 - 62 mph time was 4.2 seconds.
The North American market (USA and Canada) was lucky enough to get a 6 speed manual version of the mighty V10.  A total production run of the manual version was 1,364 versions.  The sequential manual gearbox version came in a 7 speed transmission.
✔ Where can I find my BMW paint code? Learn how, click HERE
✔ Looking for a master list of all BMW paint codes and paint names? Learn them, click HERE
BMW E60 M5 paint codes / OEM Paint Color Options / E61 M5 Touring
| | | | |
| --- | --- | --- | --- |
| PAINT NAME | PAINT CODE | SAMPLE | NOTES |
| Alpine White III | 300 | | 09/2004 thru 04/2010 |
| Silver Grey Metallic | A08 | | 09/2004 thru 02/2007 |
| Space Grey Metallic | A52 | | 03/2007 thru 04/2010 |
| Silverstone II Metallic | A29 | | 09/2004 thru 04/2010 |
| Interlagos Blue Metallic | A30 | | 09/2004 thru 04/2010 |
| Indianapolis Red Metallic | A31 | | 09/2004 thru 04/2010 |
| Sepang Bronze Metallic | A32 | | 09/2004 thru 04/2010 |
| Monaco Blue Metallic | A35 | | 03/2007 thru 04/2010 |
| Black Sapphire Metallic | 475 | | 09/2004 thru 04/2010 |
| Carbon Black Metallic | 416 | | 05/2005 thru 04/2010 |
| Sepia Brown Metallic * | 474 | | 05/2005 thru 03/2007 |
| Brass Metallic * | 621 | | 05/2005 thru 03/2007 |
| Dark Malachite Green Metallic * | S10 | | 05/2005 thru 03/2007 |
| Blue Onyx Metallic * | S11 | | 05/2005 thru 08/2008 |
| Black Opal Metallic * | S12 | | 05/2005 thru 03/2007 |
| Diamond Metallic * | A10 | | 05/2005 thru 03/2007 |
| Ruby Black Metallic * | S23 | | 05/2005 thru 04/2010 |
| Azurite Black Metallic * | S34 | | 09/2005 thru 04/2010 |
| Moonstone Metallic * | S37 | | 09/2005 thru 04/2010 |
| Diopside Black Metallic * | S44 | | 03/2007 thru 04/2010 |
| Aventurine Silver Metallic * | S58 | | 09/2007 thru 04/2010 |
* BMW individual colors only offered in some markets