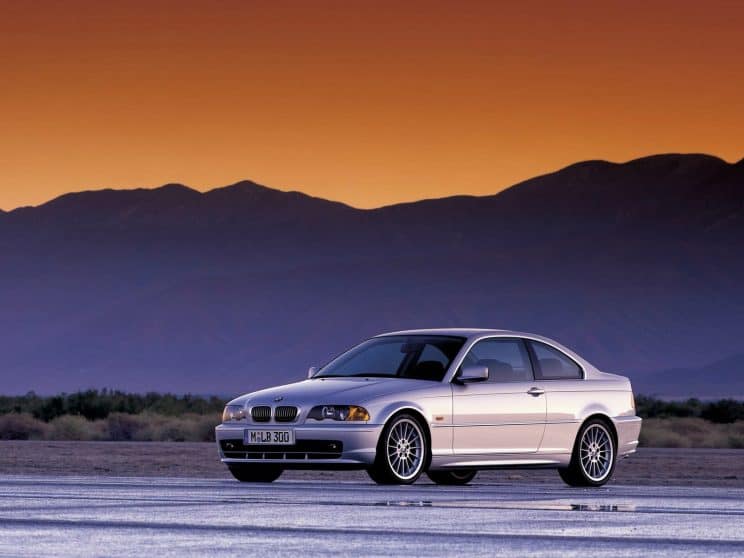 BMW E46 Coupe vs. Sedan body differences
The body of the E46 Coupe is not a modified version of the Sedan, rather it is a completely unique body. There are no common sheet metal parts between the Sedan and the Coupe.  Only the design technology of the E46 sedan was used to create the E46 Coupe. The Coupe is even longer and wider than the sedan.  
Originating from the E36 generation 3 series onward, BMW has designed the headlights, tail lights and grills to be unique to the coupe and sedan versions.  The coupes are always wider and longer, the tail lights being more narrow and longer than the sedan to exaggerate the appearance of a wider body. These features unique to the coupe help give a more sporty look with an aggressive stance.
The E46 Coupes have been given the "Ci" (coupe injected) trunk badge designation. This is a departure from the "is" (injected sport) from previous 3 series coupes.