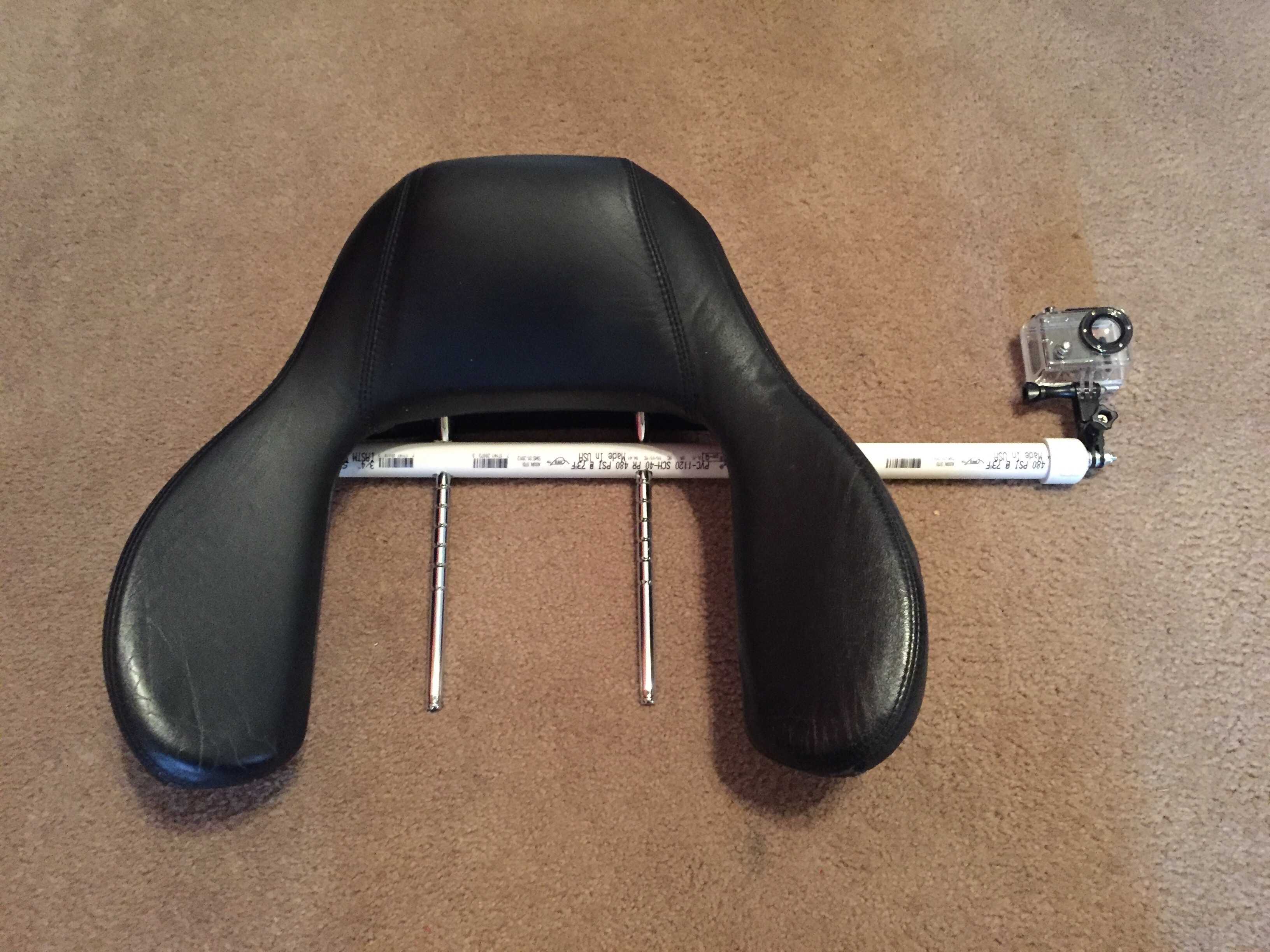 | | |
| --- | --- |
| Problem: | No roll cage to center mount GoPro. |
| Application: | All models |
| Solution: | Use PVC pipes from hardware store. |
| Where to buy: | Lowes, Home Depot |
| Cost: | $10 in materials. |
If you are looking to get some cool interior driving shots of your car with your GoPro, there are some expensive options out there.  The GoPro accessory catalog is long and expensive.  If your car has a roll cage in it, you don't need much to mount dead center and record some cool wide angle track footage.  For those of us without a roll cage there is a simple solution, fabricate your own using PVC.
Making a local run to the hardware store you can pick up some pieces of 3/4" PVC to fabricate a headrest mount of  your own.  Depending on how low your seats are and the viewing angle you want, you can create a mount specifically to your car needs.  Simply drill the long piece the same width and diameter of your headrest posts.  Make sure the diameter is SNUG around the posts, you don't want a loose fit to allowing the camera to vibrate while driving.  Use the PVC elbows and straights to get the height you want and cap off the end.  
Drill a hole in the end of the cap and insert a small threaded rod through it ensuring the diameter fits through your GoPro mount.  Screw on a nut on the inside of the threaded rod to hold it in place allowing enough rod protruding out the front to mount your GoPro.  Install the mount by removing your headrest, sliding the mount on the posts and then reinstalling the headrest on your seat.
Just like that you have a great mount for around $10 where you don't need a roll cage to get the cool wide angle shots from inside your car.  I had to fine tune my mount by extending the height a bit and making marks to adjust the angle, but once this was sorted there were no issues.  It held up an entire day at the track and provided some really cool shots.