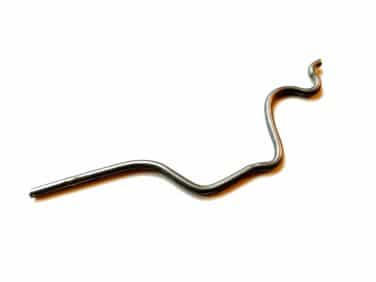 | | |
| --- | --- |
| Problem: | Floppy / loose fuel door |
| Application: | All BMW E30 E36 E46 models |
| Solution: | Replace the fuel door spring hinge |
| Cost: | $7 |
| Where to buy: | CLICK HERE |
How do I know if I need to replace my BMW E30 E36 or E46 fuel door spring hinge?
If your fuel door is floppy or no longer "snaps" shut, your fuel door spring hinge is likely worn out. The good thing is the replacement takes minimal effort and the fuel door spring hinge OEM BMW replacement part is relatively inexpensive.
What is the OEM BMW spring hinge part number?
OEM BMW part number: 51171888374
What tools are needed?
The only tool needed to perform the fuel door spring hinge replacement is a needle nose pliers.
How long does the procedure take?
Approximately 3 minutes.
Where can I buy the fuel door hinge replacment part?
You can buy them from our store HERE. This is a brand new, Genuine OEM BMW spring hinge. Make sure to check out our other OEM BMW parts available.
What is the spring hinge replacement procedure?
Remove the old spring by taking a needle nose pliers and grabbing the hinge in the middle just below the center tab. Push inwards towards the car to disconnect the hinge from the center point until the hinge is loose. This allows the hinge to drop down and become disconnected from the top pivot point. Finally, completely remove the old hinge by pulling it out of the lower hinge pivot point. Scroll down for helpful images.

Install the new spring in the reverse order. Make sure the long, straight end is towards the bottom. First, slide the new spring into the lower hole and then the upper end of the spring into the upper hole. Hold the spring in place with one hand and grab the middle of the spring with a needle nose pliers just below the center tab. Push firmly inwards with the pliers until the spring flexes and catches on the center tab. Installation is complete. Scroll down for helpful images.
Where can I learn more BMW tips?
Learn more BMW pro tips by clicking HERE