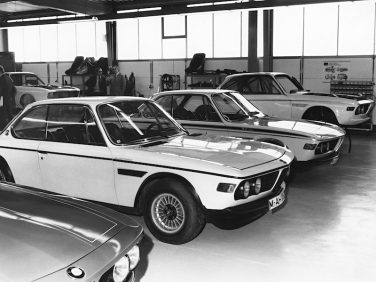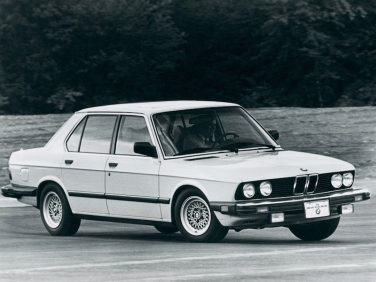 BMW chassis codes meaning:
The "E" designation in early model BMWs such as E21, E30, E36, E46 stands for "Entwicklung" in German which in English, this translates to "Development". The numbers simply stood for the sequential project in development. Many of the very early models from the 1950s through to the 1970s such as the Isetta, 700, 2002 or 1502 did not have any chassis code designation at all.
The "E" designation is a way to determine which chassis is associated with which model. This is not only beneficial within the company as a way to keep developments secretly coded, it also has its benefits in daily use when talking amongst fellow enthusiasts. For example, if someone says I drive a 325i, this could mean any 3 series model from the 1980s to 2000s. If one states I drive an E36 325i we know this narrows down the body style as the third generation 3 series built from 1990 to 2000.
What comes after "E" chassis codes?
The "E" chassis codes are thrown around as normal jargon within most BMW circles. The early models are simple enough to learn and not get too confused, however BMW decided to complicate things as more and more models were produced. As you may have guessed, the two digit "E" chassis designations ran out in the late 2000's and BMW had to resort to the "F" and now "G" chassis codes. The "F" and "G" codes do not stand for a German word like the "E" did, it is however the next logical letter to use within the system. The "F01" chassis code was assigned to the short wheel based 7 series in 2008. "F02" went to the long wheel base 7 series.
BMW further breaks down model variants:
Early in the "E" designations, the model code was general to the entire lineup within that chassis. The E36 3 series was the coupe, sedan and convertible chassis designation. Later in the "E" models, BMW decided to break things down further and assign a code for each model type with in the model; coupe, sedan, long wheel base, hybrid etc. This makes sense as each chassis is truly unique to the car. The E30 convertible chassis was completely different than the coupe and really deserved its own code.
This change in practice makes sense business wise but makes it difficult for enthusiasts to recall all of the new designations. To keep things simple we are providing a list of the original BMW "E" chassis codes below. These are most commonly referred to and in our opinion, the ones worth learning as these vehicles are some of the most sought after models in today's market.
Where can I learn more fun facts on BMW models?
Learn more BMW fun facts by clicking HERE
| | | |
| --- | --- | --- |
| Chassis Code | Production | Model |
| E3 | 1968-1977 | 2500-3.3Li Sedan |
| E9 | 1965-1975 | 2500-3.0 CS/i/L Coupes |
| E12 | 1972-1981 | 5 Series |
| E21 | 1975-1983 | 3 Series |
| E23 | 1977-1987 | 7 Series |
| E24 | 1977-1989 | 6 Series |
| E26 | 1978-1981 | M1 |
| E28 | 1982-1988 | 5 Series |
| E30 | 1982-1991 | 3 Series |
| E31 | 1990-1998 | 8 Series |
| E32 | 1987-1994 | 7 Series |
| E34 | 1989-1995 | 5 Series |
| E36 | 1992-1999 | 3 Series |
| E36/5 | 1994-1998 | 318ti (Compact) |
| E36/7 | 1997-2002 | Z3 |
| E36/8 | 1999-2002 | Z3 Coupe |
| E38 | 1995-2001 | 7 Series |
| E39 | 1997-2003 | 5 Series |
| E46 | 1999-2005 | 3 series |
| E46/5 | 2000-2003 | 3 series Compact |
| E52 | 2000-2004 | Z8 |
| E53 | 2000-2006 | X5 |
| E60 | 2004-2010 | 5 Series Sedan |
| E61 | 2004-2011 | 5 Series Wagon |
| E63 | 2005-2012 | 6 Series Coupe |
| E64 | 2005-2012 | 6 Series Convertible |
| E65 | 2002-2009 | 7 Series short wheelbase |
| E66 | 2002-2009 | 7 Series long wheelbase |
| E70 | 2007-2013 | X5 |
| E71 | 2007-2013 | X6 |
| E72 | 2009-2010 | X6 Hybrid |
| E81 | 2007-2011 | 1 Series 3 door hatch |
| E82 | 2008-2013 | 1 Series Coupe |
| E83 | 2003-2010 | X3 |
| E84 | 2009-2015 | X1 |
| E85 | 2003-2008 | Z4 / Z4M Roadster |
| E86 | 2006-2008 | Z4 / Z4M Coupe |
| E87 | 2004-2011 | 1 series 5 door hatch |
| E88 | 2008-2014 | 1 Series Convertible |
| E89 | 2009-2016 | Z4 Convertible Coupe |
| E90 | 2006-2012 | 3 Series Sedan |
| E91 | 2006-2012 | 3 Series Touring Wagon |
| E92 | 2007-2013 | 3 Series Coupe |
| E93 | 2007-2013 | 3 Series Convertible |