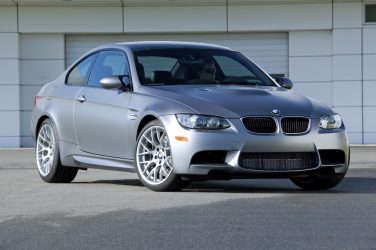 December 31, 2018
The BMW matte or "Frozen" paint options are achieved by the same metallic base coats as non Frozen vehicles but with a matte clear coat instead of gloss. BMW claims the durability and longevity of the Frozen paints were as good or better than the gloss versions.

December 30, 2018
1989 - 1991 E34 525i models came with cloth interior – Leather was optional. Leatherette replaced cloth as standard equipment in the following years.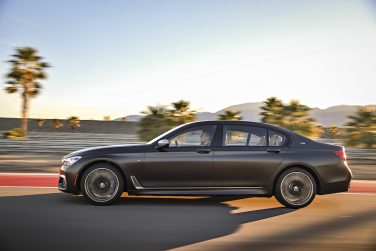 December 29, 2018
The G12 7 series features door stops which hold the door open in any position. The design is simple and compact allowing for a total weight savings of 5.5 lbs (2.5 kg) for all 4 doors compared to the outgoing F01 / F02 model.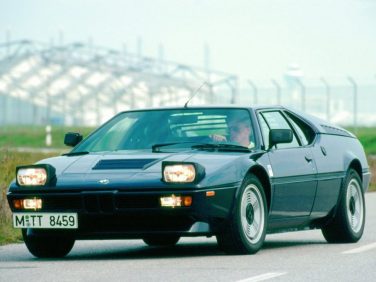 December 28, 2018
Each BMW M1 body is made from Glass Reinforced Plastic (GRP) panels which are bonded and fastened to the space frame beneath it. None of the body panels are load bearing as the tube frame carries all the handling loads.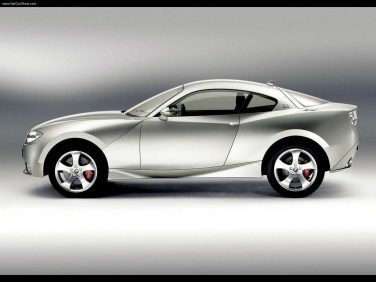 December 27, 2018
With the 2001 BMW X-Coupe concept, BMW was tapping into a new unique market which demanded all wheel drive, 3 doors and an aggressive driving position. This was a precursor which led to the X4 and X6 vehicles.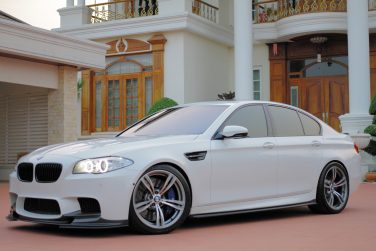 December 26, 2018
The F10 M5 was introduced to the US market as a 2013 model (with production starting in July of 2012), The Canadian F10 M5 production began earlier, in March of 2012 as a 2012 model. About 175 Canadian examples were produced in total for the 2012 model year.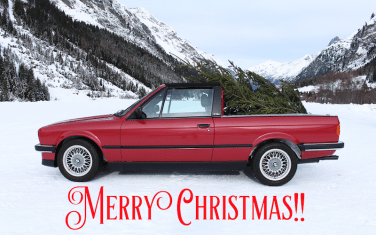 December 25, 2018
Merry Christmas!! Thanks for following. Have a safe and happy holiday.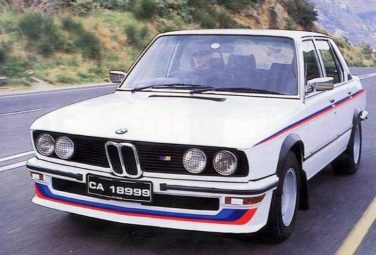 December 24, 2018
The E12 530 MLE was produced as a light-weight homologation special for the Modified Production Series in South Africa (218 made in total).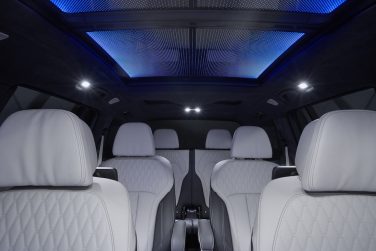 December 23, 2018
The large panoramic glass roof found on the BMW X7 is equipped with LED lights spread evenly across the glass surfaces to illuminate more than 15,000 graphic patterns and generate a display reminiscent of a starlight sky.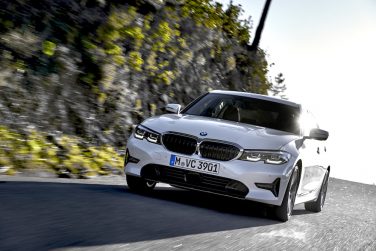 December 22, 2018
The G20 3 series comes standard with special acoustic glass front windshield which significantly aids in the reduction of cabin noise. The side windows can be optionally equipped with acoustic windows as well.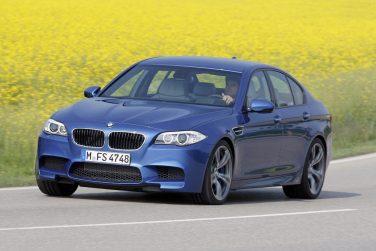 December 21, 2018
After engine shut down of the F10 M5, an auxiliary electric coolant pump can run for up to 30 minutes and the electric fan running for up to 11 minutes to improve engine cooling. Since the turbos are liquid cooled, this feature is necessary in order to not damage the turbo bearings from extreme heat after engine shutoff.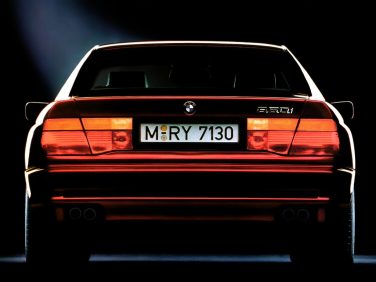 December 20, 2018
Base price of the E31 850i in 1991 was $86,540 which included the $5140 luxury tax and $3700 gas guzzler tax. Some upgraded options were traction control $1500, Electronic damping control $1470 extra, forged alloy wheels $1000 and luxury tax on the options were $397.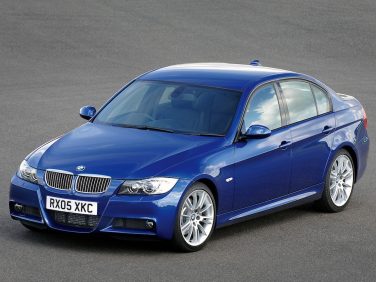 December 19, 2018
The BMW E90 has 6% more interior space and 12% more trunk space than the outgoing E46 sedan.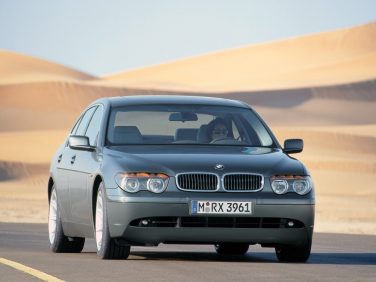 December 18, 2018
Despite being a bigger sedan, equipped with larger tires / brakes and a new engine, the E65 weighs only 15kg (35 lbs) more than the outgoing E38 model.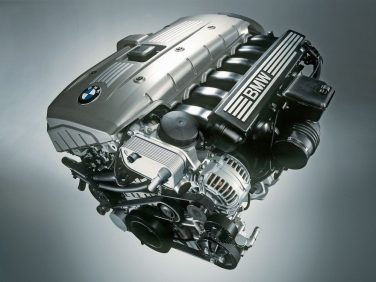 December 17, 2018
The N52 motor features an electric water pump, compared to the belt driven water pump on the outgoing M54 model. This allows for the use of a single belt drive as well as maximizing engine power output and increasing fuel economy.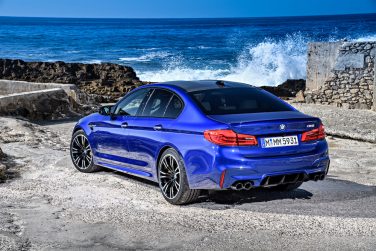 December 16, 2018
Peak torque on the BMW F90 M5 base model is 553 lb-ft which is available from just 1,800 rpm and remains constant all the way up to 5,700 rpm.

December 15, 2018
From production dates March 2003 onwards, all E46 330 models came in 6 speed manual as standard, 5 speed was not offered.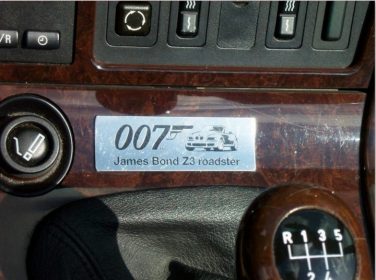 December 14, 2018
BMW released a "James Bond Edition" Z3 for sale through the Neiman Marcus department store to help promote the GoldenEye film. The James Bond Edition sold in 1996 for $35,000. BMW and Neiman Marcus had originally set a 20 unit sales goal but was later increased to 100 units after receiving a high level of interest orders.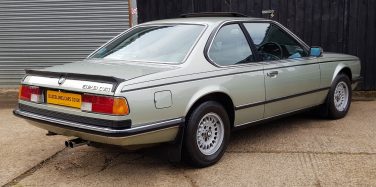 December 13, 2018
In 1979 the carbureted E24 630 CS was replaced with the 628 CSi; this car had a fuel-injected 2.8L engine (M30) taken from the E12 528i.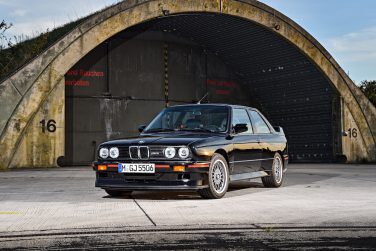 December 12, 2018
The BMW E30 M3 Evolution II, Sport Evolution and Cecotto / Ravaglia special editions are equipped with 225/45ZR16 tires on 7.5x16-inch alloy cross-spoke design wheel. This larger wheel and tire package could also be ordered as a factory option on regular Euro-spec M3s.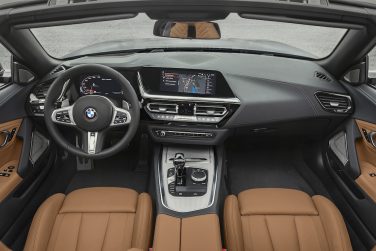 December 11, 2018
All US spec G29 Z4 models feature an 8 speed automatic transmission, a traditional manual transmission is not available.
December 10, 2018
LED headlights are standard on the G20 3 series with, LaserLight headlights are optional with hexagonal daytime running lights as standard.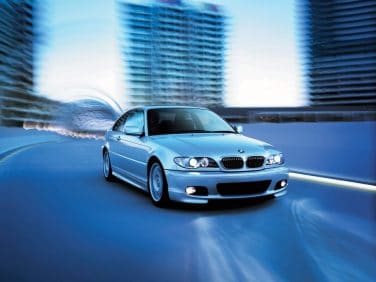 December 9, 2018
The PCV valve (Positive Crankcase Ventilation) was first invented by General Motors during WWII to allow tanks to drive through deep water. It inadvertently was found to reduce emissions by recirculating blow-by gasses back into the intake manifold for recombustion. GM allowed other manufacturers to use this technology, royalty-free. This one-way valve commonly goes bad on the E46 model but is still used today on modern BMWs.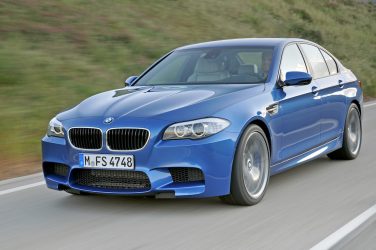 December 8, 2018
Like many modern M models, the F10 M5 is equipped without fog lamps. The increased power of M cars produce more heat than the non M models which require the space for additional cooling.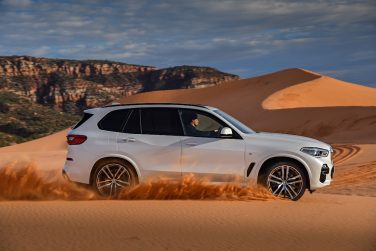 December 7, 2018
The fourth generation G05 X5 length increased by 36 mm (1.4 in) to 4,922 mm, width by 66 mm (2.6 in) to 2,004 mm and height by 19 mm (.75 in) to 1,745 mm. Wheelbase extended by 42 mm (1.65 in) to 2,975 mm.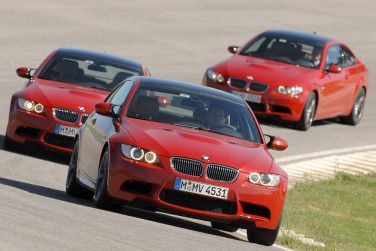 December 6, 2018
The aluminum block for the S65 V8 found in the E9X M3 engines was cast in the same foundry as BMW's Formula 1 cars in Landshut Germany.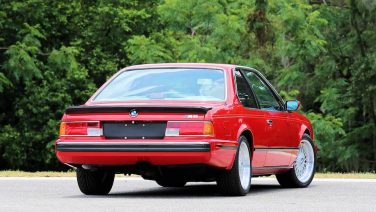 December 5, 2018
The BMW E24 M635CSi and M6 models were never built as an intended race car for the Motorsport division. The rules stated at least 5,000 engines had to be manufactured a year to be eligible to race. BMW infrastructure could not support such high levels output at the time.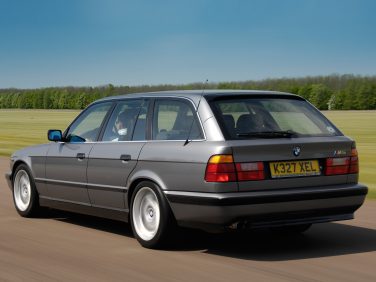 December 4, 2018
The E34 M5 touring weighed approximately 68kg (150 lbs) more than the standard 4 door saloon version with a curb weight of 1,720 kg (3,792 lb).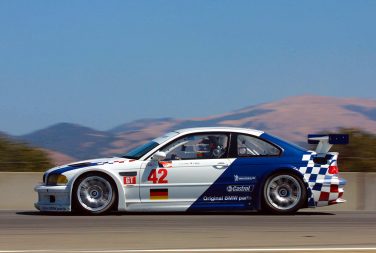 December 3, 2018
The 2001 Le Mans race regulations stated road going equivalent versions of the race cars entered in the series must be made available to the public at the minimum of 2 continents within 12 months of the series start. This allowed the E46 M3 GTR to enter the series until the rules changed in 2002.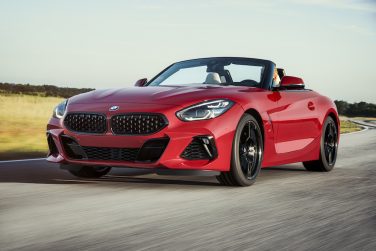 December 2, 2018
The G29 Z4 is manufactured in Austria at Magna Steyr Fahrzeugtechnik in Graz. Production takes place on an assembly line installed and operated to BMW's strict standards.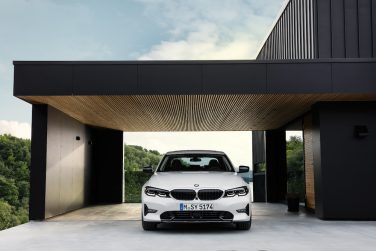 December 1, 2018
The G20 3 series sunroof increases the glass surface by nearly 4 inches (10cm) to allow more light into the rear cabin compared to the outgoing model.