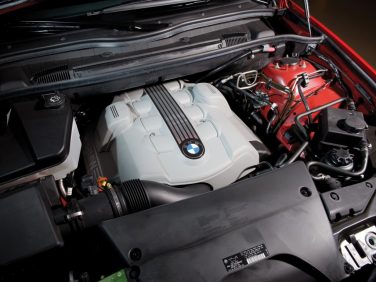 April 30, 2019
To increase the displacement of the N62B48 from the N62B44, the stroke of the crankshaft journals have been increased from 82.7mm (3.26in) to 88.3mm (3.48 in). This motor was found on the E53 X5 4.8is.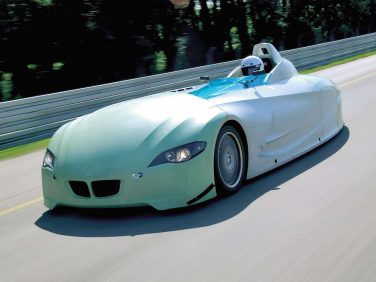 April 29, 2019
The 2004 BMW H2R Hydrogen Race car features a 6.0L V12 is based on the E65's N73 V12. Horsepower output is 232hp and top speed is over 187 mph (301kph).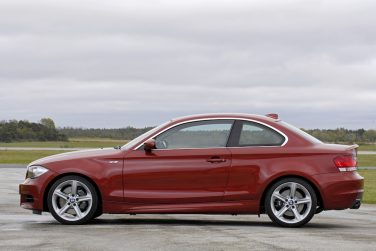 April 28, 2019
The first-generation 1 series shares over 60% of components with the E90 3-Series., including front and rear suspension.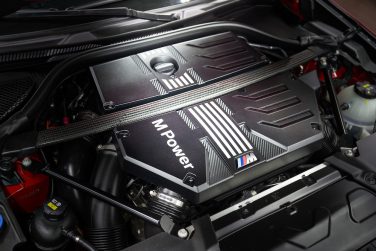 April 27, 2019
The BMW X3 M, BMW X4 M and Competition models all come standard with an M-specific bracing package at the front end, whose key element is a high-precision strut brace in the engine compartment that links the spring strut towers. From August 2019 onwards, an optional carbon fiber option is available.

April 26, 2019
The total weight of the N52 is in part reduced by the lighter camshafts. The total weight of the camshafts has been reduced by approximately 25% using "hydroforming" technology during the manufacturing process. Weight savings is approximately 21 oz (600 grams / 1.3 lb) per camshaft.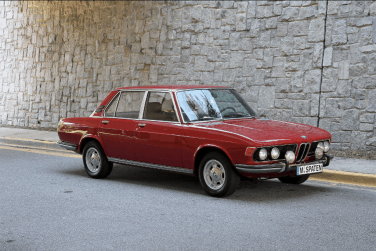 April 25, 2019
In 1968, the 2800 was the first large sedan to break the 200 Km/h (124 mph) barrier.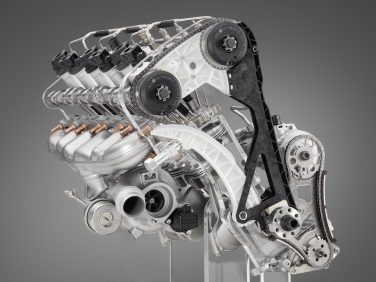 April 24, 2019
Turbo blades can spin at around 200,000 rpm, an incredible rate. This is typically the limiting factor for high revving turbo engines compared to naturally aspirated engines. As turbo technology improves to withstand higher RPMs turbo engines will be able to rev higher as a result.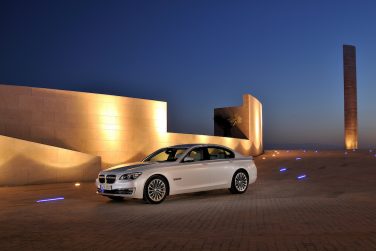 April 23, 2019
For the first time ever, the U.S. got a diesel engine in the F02 7 series with the debut of the 740Ld.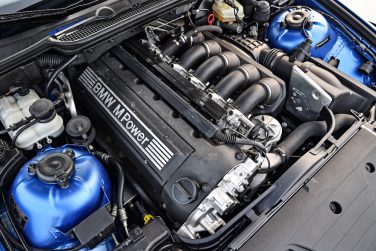 April 22, 2019
The late model Euro spec E36 M3 with the S50B32 motor was the first street legal BMW to produced more than 100hp per liter. Total power output was 321 hp for a 3.2 liter, naturally aspirated.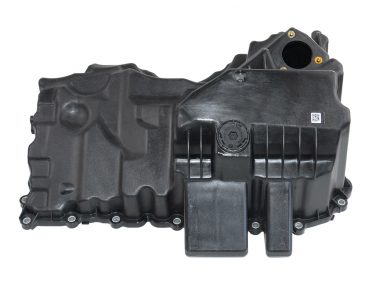 April 21, 2019
BMW N20 motors feature a plastic oil pan for rear wheel drive vehicles and cast aluminum oil pans for xDrive vehicles.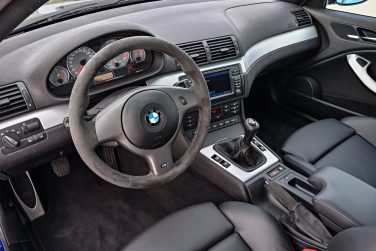 April 20, 2019
2003 BMW E46 M3 year models offered optional aluminum interior trim.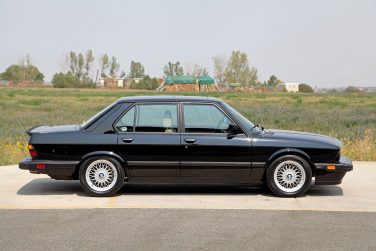 April 19, 2019
The North American E28 M5 models were subject to a $2,250 gas guzzler tax when sold in 1988 due to the poor fuel economy. This is $4,835 adjusted to 2019 US dollars.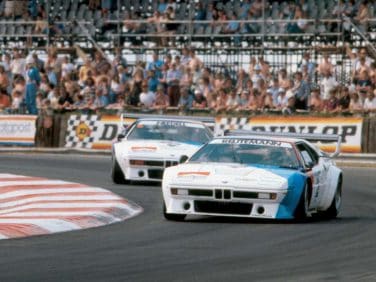 April 18, 2019
The BWM M1 Pro Cars typically weighed 155 lbs (70.3 kg) over the class minimum, making the total weight 2,215 lbs (1,005 kg).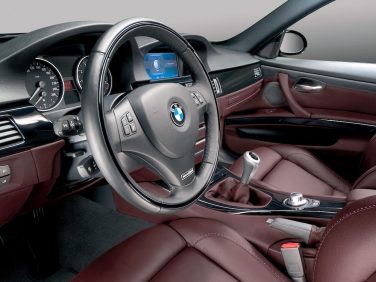 April 17, 2019
BMW was the first automobile manufacturer in the world to allow unlimited use of the internet in a stationary vehicle. Internet access in the new BMW 3 Series is available as an optional extra. The transfer of data is based on EDGE technology (Enhanced Data Rates for GSM Evolution), which unlike UMTS provides full geographical coverage and is three or four times faster than the mobile phone standard GPRS.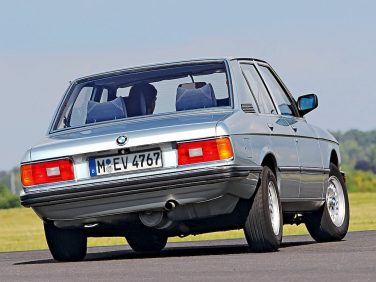 April 16, 2019
While being commended for its acceleration and build-quality, the E12 528i was criticized for unpredictable handling and excessive body roll.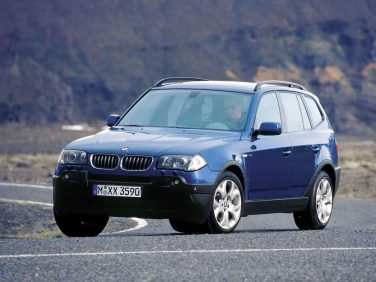 April 15, 2019
After a successful introduction of the E53 BMW X5, BMW decided to compete against a new market, the Landrover Freelander, Lexus RX and other small luxury SUV's just as the X5 had previously done so well in its respective classes. The result was the E83 X3.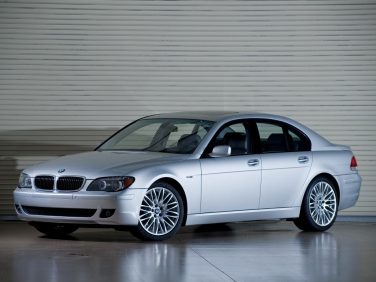 April 14, 2019
The E65 is 45mm (1.8 in) longer, 38mm (1.5 in) wider and 60mm (2.4 in) taller than the E38. The wheelbase of the E65 is also 60mm (2.4 in) longer than that of the outgoing E38 model.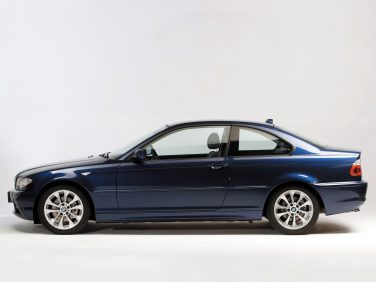 April 13, 2019
US spec E46 changes from 2002 to 2003 include a third rear headrest and 3 point seatbelt for the sedan models.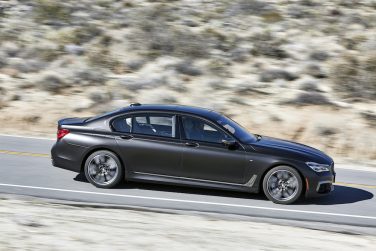 April 12, 2019
The twin turbo v12 N74B66 found on the BMW G1X M760Li has a displacement of 6.6 liters with a maximum output of 449 kW / 602 hp between 5,250 and 5,750 rpm. Peak torque of 850Nm (627 lb-ft) is on tap from 1,600 to 4,500 rpm. 0 to 100 km/h (62 mph) takes just 3.8 seconds. The top speed is electronically limited to 250 km/h (155 mph), which is increased to 305 km/h (190 mph) if the optional M Driver's Package is selected.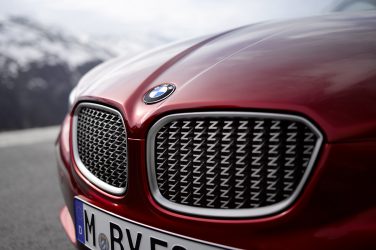 April 11, 2019
The BMW Zagato Coupe front grill features a Z pattern featuring silver Z's set against another pattern of dark colored Zs to create a 3D box like octagon pattern.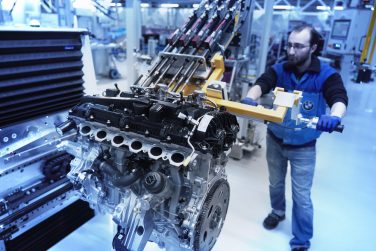 April 10, 2019
The S58 engine reaches peak torque (442lb ft) between 2,600 and 5,600 rpm in the BMW X3 M / X4 M models and between 2,600 and 5,950 rpm in the BMW X3 M / X4 M Competition model.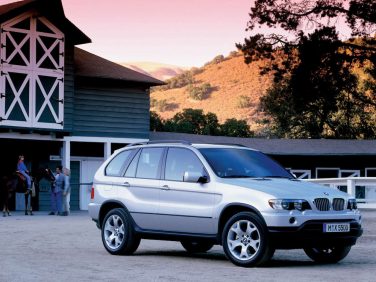 April 9, 2019
The E53 X5 wheel bearings are similar to that found on the E39 however the seals are redesigned specifically to endure off road use.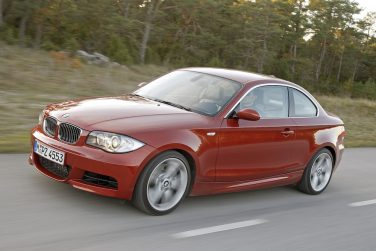 April 8, 2019
The E8X 1 Series was developed alongside the E90 3 Series. Design work was finished by Christopher Chapman in 2001, deliveries began in 2004.
April 7, 2019
The selection of exterior paint finishes available for the BMW FG1X 7 Series LCI comprises two non-metallic and eleven metallic finishes. The variants Bernina Grey amber effect metallic, Royal Burgundy Red brilliant effect metallic and Donington Grey metallic (the latter available exclusively in conjunction with the M Sport package) are new to the portfolio.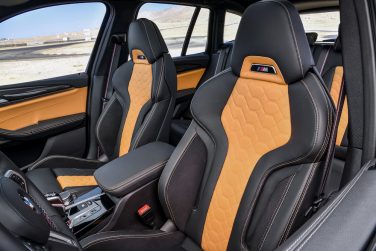 April 6, 2019
The G01 / G02 X3M, X4M and Competition model options, among others, include a model specific panoramic glass roof, acoustic and sun protection glass, and heated rear seats. For an even greater sense of well being on board, customers can specify the optional Ambient Air package with fragrancing and air ionization.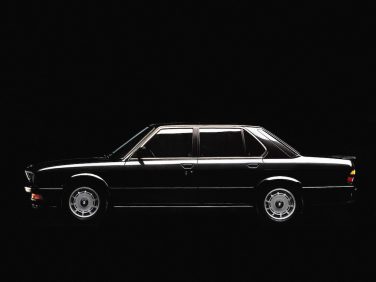 April 5, 2019
The E28 M5 front rotors were enlarged and vented compared to the base models, measuring 11.8-inches (300mm) in diameter. The E28 535i, M535i and M5 models all shared the same rear brake rotor size, solid 11.2-inch (284mm) rotors.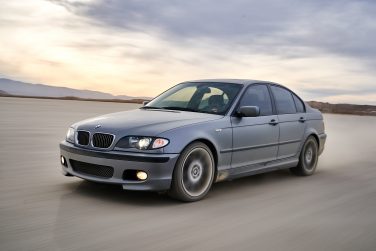 April 4, 2019
The ZHP Performance Package was an exclusive option sold in North America, which was designated the ZHP dealer option code. It was available for sedans from model years 2003 to 2005, and available for coupes and convertibles from 2004 to 2006.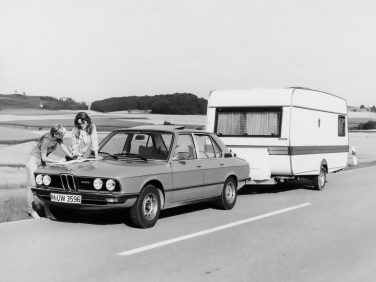 April 3, 2019
BMW E12 5 series facelift changes included: the rear-mounted gasoline filler door was relocated to the side of the car and the taillights were widened. The hood was redesigned to a give a 'power bulge' which accentuated the BMW kidney grille, and the dashboard ventilation was repositioned to improve air distribution.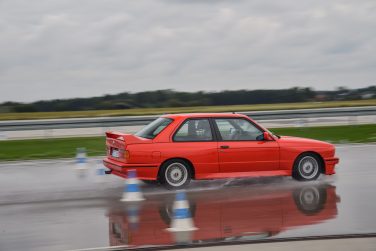 April 2, 2019
A total of 395 E30 M3s were produced for Japan between July of 1987 and March of 1989.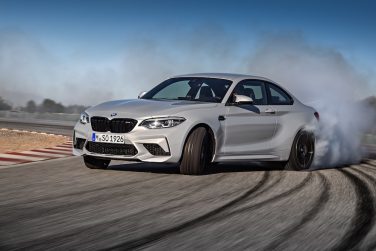 April 1, 2019
With increasingly strict government mandates in safety, the NTSB (National Transportation Safety Board) is requiring all 2021 and newer BMW M models to be front wheel drive only to prevent reckless drifting and burnouts.